Sunday Insights: Black Love Resists in the Rust Executive Director Phylicia Brown on Swoon: Seven Contemplations
Sunday, December 20, 2020
2:30 pm - 3:30 pm EST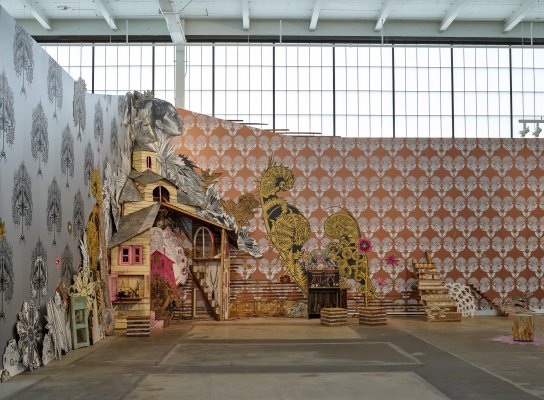 FREE
Virtual Event
Join us for Sunday Insights, where community members relate their work and experience to special exhibitions. On December 20, Black Love Resists in the Rust Executive Director Phylicia Brown will discuss her work creating spaces for Black and Brown communities in Buffalo through embodied leadership, healing justice, political education, and transformational organizing, and how it relates to Swoon: Seven Contemplations.
Please register online. Registered participants will receive a link to join this virtual event the morning of the program.
About the Speaker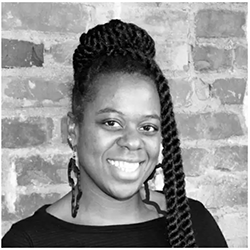 Phylicia Brown (she/her) was born and raised on Buffalo's East Side. She has worked at the intersection of education and justice as a general and special education teacher, an advocate for Students with Disabilities, and a school administrator. Phylicia's most notable work involved teaching young children about justice, specifically food apartheid. Phylicia joined Just Resisting in 2015 and remained a member as JR transitioned to a more formal organization, Black Love Resists in the Rust. Prior to assuming the role of Executive Director in 2020, Phylicia served as the chair of BLRR's Advisory Board and a member-leader. Phylicia is an alum of Black Organizers for Leadership and Dignity's (BOLD) Amandla! Praxis training and is committed to base-building, leadership development, and political education for the sake of Black Liberation in Buffalo and beyond.