Drawn Together: Artist Stanley Whitney in Conversation with Chief Curator Cathleen Chaffee
Thursday, December 3, 2020
6 pm EST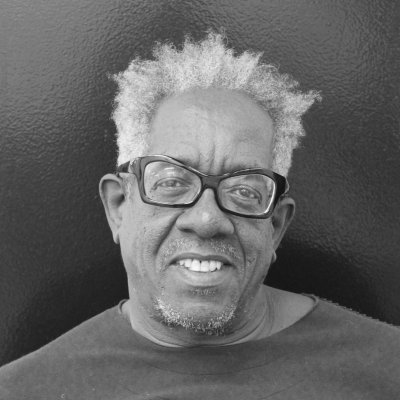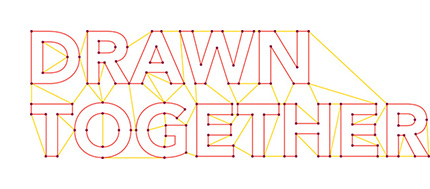 In a socially distanced world, let us draw inspiration together. Join us for the Albright-Knox's first virtual fundraiser as we celebrate two creative luminaries in a dazzling series. As the year 2020 comes to a close, enjoy virtual evenings amongst friends with cocktails and cuisine while engaging with some of the brightest lights in the culinary and art worlds.
In this second event in the series, celebrated abstract artist Stanley Whitney will provide an exclusive visit to his studio and a sneak preview of his first-ever museum survey exhibition, planned for 2023 at the Buffalo AKG Art Museum. The menu will take inspiration from the many summers Whitney has spent in Parma, Italy, where he has a studio.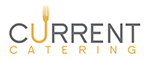 Gourmet culinary packages are locally prepared by the extraordinary team at Current Catering.

Meal delivery has been made possible with the generous support of West Herr Automotive Group.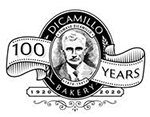 Assorted delicacies provided by DiCamillo Bakery, celebrating 100 years of artistic confections.
Tickets and Sponsorships
Tickets for this special fundraiser are $250 per person. This includes access to the evening's program, as well as an appetizer, entrée, dessert, and wine to accommodate one person. Sponsors receive additional benefits.
Thank you for your interest. This event is sold out!
Learn More about Underwriting Opportunities
For more information, please contact Deputy Director of Advancement Cathy Gatewood at cgatewood@albrightknox.org or 716.913.6754, or Manager of Major Gifts Katie Homer at khomer@albrightknox.org or 585.746.6937.
All proceeds benefit the Albright-Knox Art Gallery.
About the Artist
Stanley Whitney is an artist who lives and works in New York City and Parma, Italy. He holds a BFA from Kansas City Art Institute as well as an MFA from Yale University and is currently professor emeritus of painting and drawing at Tyler School of Art, Temple University. His work is included in public collections around the world, including the Metropolitan Museum of Art and the Whitney Museum of American Art, both in New York; the Long Museum, Shanghai; the Art Gallery of New South Wales, Sydney; and the National Gallery of Canada, Ottawa. He will be the subject of a forthcoming survey exhibition at the Albright-Knox Art Gallery, Buffalo, New York.
Committee

Maura and Frederick Cohen
Sally and Robert Gioia
Genevieve and Benjamin Kicinski
Sonja and Janne Sirén
Rachel and Scott Stenclik
Virginia and Walter Tomenson
Heather and Jon Williams
Platinum Sponsors
 
Aleron
Charles E. Balbach
Bill and Linda Maggio
The OSC Charitable Foundation
West Herr Automotive Group
Geoffrey and Margaret Zakarian
Gold Sponsors
 
Susan O'Connor Baird and Bruce Baird
Curbell, Inc.
The Stanford and Judith Lipsey Foundation
Sanderson Wealth Management LLC
Nicole and Steve Swift
Silver Sponsors
 
Acquavella Galleries
Arc Building Partners
Monica Angle and Sam Magavern
RoseAnn and Joseph Berardi
Ann Bonte and Brent Baird
Maura and Frederick Cohen
Sally and Robert Gioia
Amelia J. Habib
Mary Jo and Peter Hunt
Kaleida Health
KeyBank
Life Storage
Jody and Gerald Lippes
Lippes Mathias Wexler Friedman LLP
Victoria Beck Newman and James Newman
Gina and Erik O'Neill
Pegula Sports and Entertainment
Cara and Eric Reich
Tina Sabuda and Chris Bihary
Virginia and Walter Tomenson
Mary M. Wilson
Special Gifts and Arrangements 
 
Bariatric Fusion
James Buck
Bush Industries
Chudy Paper Company
Current Catering
DiCamillo Bakery
Michael Gregory
Maire Gullichsen-Ehrnrooth and Carl Gustaf Ehrnrooth
Sarah Fallon and John Fudyma
Frederick Wildman & Sons
Robert K. Freeland
Eva and David Herer
Debra and Will Keresztes
The Martin Group
Tony Masiello
Maureen's Buffalo Wholesale Flower Market
Margaret and David Moog
Anne Patsch, Stanley Whitney Studio
Snyder Family Foundation
Michael C. Straeck
Tarantino Foods
Zenger Group
Zephyr Partners