Buffalo AKG Nordic Art and Culture Initiative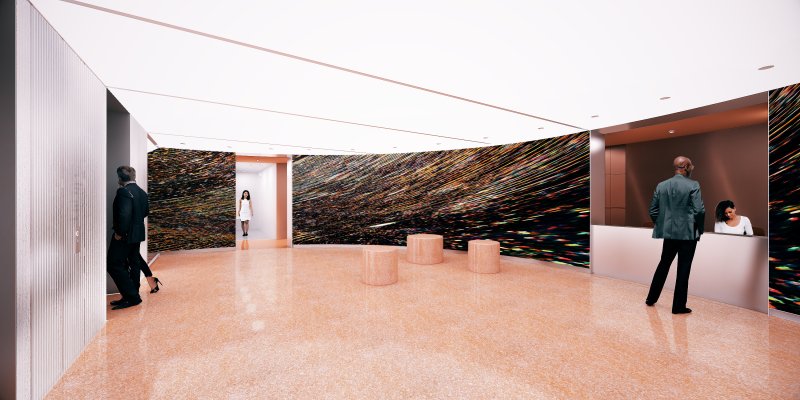 The Buffalo AKG Nordic Art and Culture Initiative is a unique platform in North America for art of the Nordic Region in a broad sense, encompassing artists whose practices are tied to a landmass that includes Denmark, Finland, Iceland, Norway, Sweden, the Faroe Islands, Greenland, and the Åland Islands. The Initiative is dedicated to organizing programs and exhibitions at the Buffalo AKG and in the Buffalo community with artists and cultural producers across disciplines who are substantively associated with the Nordic region. As part of the Initiative, over the next sixty years the Buffalo AKG will develop North America's leading collection of contemporary art from the Nordic region.
Launched in 2021, during a period of unprecedented transformation for the museum as it prepares to open as the Buffalo AKG in May 2023, the Initiative builds on an important moment in the museum's history. In 1913, the Albright Art Gallery (as the Buffalo AKG was then known) presented The Exhibition of Contemporary Scandinavian Art, an exhibition that would have a profound impact on the development of art in North America. Future members of the Group of Seven, Canada's first modern art collective, visited Buffalo to see the show, an event that A. Y. Jackson, one of the Group's founders, later credited as the Group's "starting point." This milestone exhibition was not the last cultural exchange between Nordic countries and the Buffalo AKG. In 1930, the museum also loaned numerous artworks to The Exhibition of American Art for Sweden, which traveled to Denmark after its initial run in Stockholm.
In growing its world-renowned collection of modern and contemporary art since the museum's founding in 1862, the Buffalo AKG has acquired works by pioneering artists who are professionally or personally associated with the Nordic region. In recent years these have included, for example, Eija-Liisa Ahtila, Pia Arke, Miriam Bäckström, Ragna Bley, Nathalie Djurberg & Hans Berg, Ida Ekblad, Olafur Eliasson, Paul Fägerskjöld, Per Kirkeby, Santiago Mostyn, Trina Lise Nedreaas, Ragna Róbertsdóttir, Torbjørn Rødland, Marianna Uutinen, Danh Võ, and Ebbe Stub Wittrup.
The Nordic Art and Culture Initiative is supported by the generosity of more than seventy Founding Patrons. The founding Curator of the Buffalo AKG Nordic Art and Culture Initiative in Helga Christoffersen, who previously served as Executive Director of Art Hub Copenhagen and Assistant and Associate Curator at the New Museum in New York.
Elements of the Initiative include:

Exhibitions of artists from or working in the Nordic region
The acquisition of their work for the museum's collection
The commission and installation in Buffalo and Western New York of their work as part of the museum's Public Art Initiative
Performances in the museum's 350-seat auditorium
Lectures and symposia
Research, publications, catalogues, and other forms of scholarship
Education programs that explore the Nordic region's diverse cultural practices
Residencies aimed at fostering an exchange of Nordic and American curatorial ideas and practices