Before portable video cameras became widely available, artists began experimenting with television sets and professional studio equipment to make video art. One of the first of these artists was Aldo Tambellini, a painter and sculptor who turned to time-based media to explore his interest in black as a color and a metaphorical concept. Thanks to a 2019 gift by the Aldo Tambellini Foundation, the Albright-Knox's collection now includes examples of his paintings, photographs, and video works, forming the largest holdings of the artist's work in an American museum.
Like many artists of his generation, Tambellini was attracted to abstraction as a means of exploring the more metaphysical aspects of reality. Using expressive gestures, he painted black circles set against white backgrounds, evoking the eternal tension between darkness and light. As seen in an early untitled work, the results look like either cellular organisms seen through a microscope or planets seen through a telescope, suggesting a cosmic connection between all things in the universe.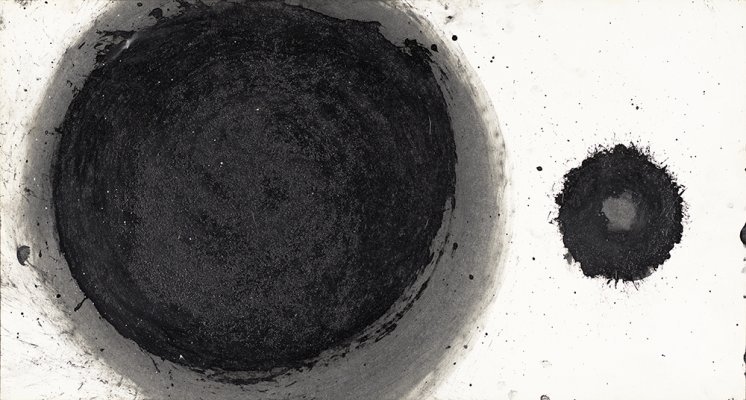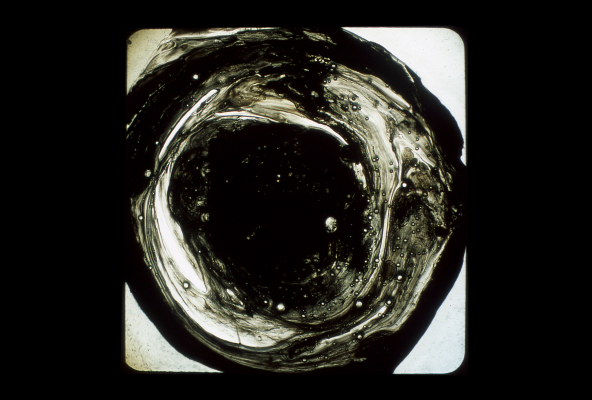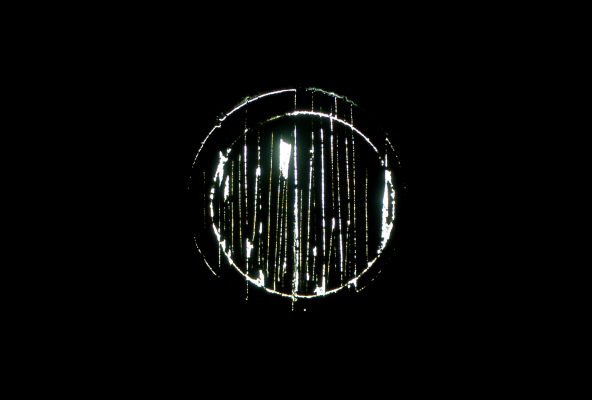 In 1963, Tambellini began using actual darkness and light as his materials. To create what he called "lumagrams" (from the Latin words for "light" and "writing"), he scratched, burnt, and painted black spirals and other abstract forms on discarded 35mm slides, which he then projected in dark rooms and even on the side of a building at night. As suggested by the titles that he gave them, such as Fire and Ice and Moondial, these dramatic images evoke both primordial and futuristic landscapes. Shortly thereafter, Tambellini began organizing live "electromedia" events that combined his projected slides with music, poetry, dance, kinetic sculptures, and television and video technologies; more recently, he has used digital scans of his slides to create both static projections and slideshows.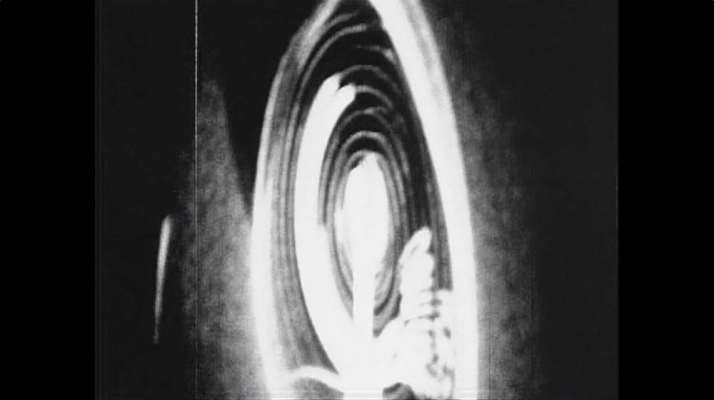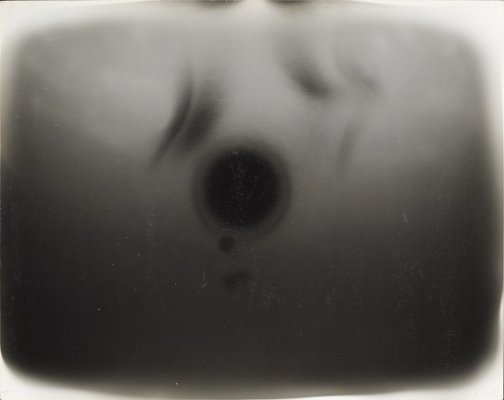 Continuing his work with media, Tambellini created one of the first video art sculptures, Black Spiral, which he included in 1969's TV as a Creative Medium, the first exhibition of video art in the United States. This modified television set transformed the broadcasted image into abstract patterns of light and dark that resemble his lumagrams. Tambellini then "photographed" this work by directly exposing photosensitive paper to the screen, making unique camera-less images he calls "videograms." He also recorded footage of Black Spiral in action, resulting in a video that was included in the first televised "exhibition" of video art in the United States, The Medium is the Medium, in 1969.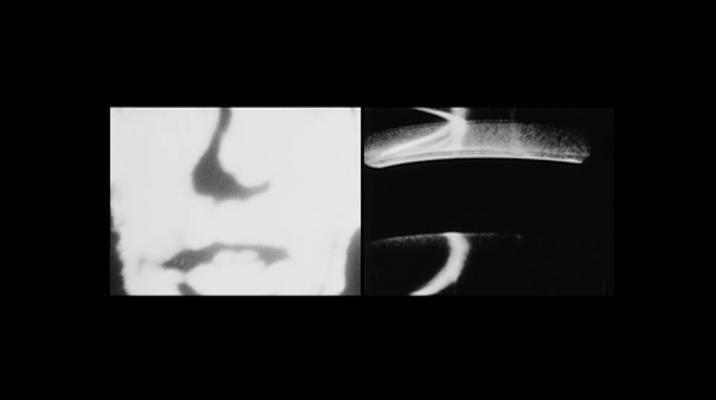 While Tambellini is a pioneer of making video art for broadcast television, he also was deeply interested in making video art from broadcast television, using the everyday content of mainstream networks as his source material. He gathered the video for his iconic work Black TV by recording stories from the nightly news; he played back this footage on his TV and recorded it with a 16mm camera at various speeds, emphasizing the disturbing experience of watching violence through a screen. In subsequent years, the number of broadcast and cable stations grew exponentially. Tambellini responded this evolution in his 1984 video installation TV About TV. Each of the four videos in this work captures how a historic moment was televised in real time on all available channels. "TV is allowed to speak for itself through its programming," the artist explained. "I simply switched the dial and edited the final product."