A year ago, artist Monet Kifner completed work on the side of Lace & Day, a Franklin Street business specializing in lingerie. An artist who grew up and and now lives and works in Buffalo, Kifner has been forging a career in graphic design and illustration with clients all over the world.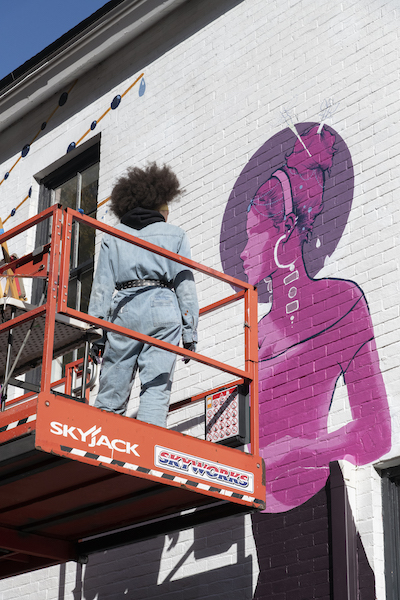 Monet Kifner grew up in Riverside, where her mother lived, but spent a lot of her childhood with her grandmother in Black Rock. Those places will mean something to people brought up in Buffalo. While her mom worked, Kifner bonded with her grandma, who was an artist. In fact, her grandma's grandma was also an artist, making Kifner the child of a line of teachers and artists. Art, in an inversion of the norm, was encouraged. 
"My grandpa's a roofer, and he's a very blue collar, old-school type of dude." If anyone would have questioned her career path it would have been him. Grandpa's house has a rock on the front of the property with the house number on it. When Kifner was eleven, he asked her to come paint the rock. It was his way of saying, "I support what you're doing."
Kifner's nod to practicality is to immerse herself in the world of illustration and design. She has recently signed with the creative agency the Jacky Winter Group, based out of Australia, which helps get her exposure to clients in places like London, Sydney, and New York City. Most recently, that includes Neil Gaiman, whose fantastical visions of another world within this one is a good match for Kifner.
Kifner's work is a dramatic blend of Afro-Futurist imagery with Art Nouveau style. Her work has ranged from illustrations for magazine like Wired, The New Yorker, Vanity Fair, and Oxford American, to books, to touring posters for bands like Khruangbin, to original art appearing on NFTA buses, and a pair of murals for the Buffalo AKG.
 But before that Kifner wanted to be a fashion designer and landed herself at the Fashion Institute of Technology in New York City. After an F-bomb laden move-in trip to the City, courtesy of the more country-minded, aforementioned grandpa, Kifner was situated in the fashion and design center of the world.
Kifner was drawn to the illustration path at FIT and would spend her days exploring the cultural offerings of the city: part wandering the halls of The Met and part getting pulled off the street to model clothes at a Kanye West–DJ'd event (Life of Pablo Era, in case you're wondering). And like every New York City story, that's when chance comes in. 
Every year FIT creates a chalk mural on the walls of the counterintuitively drab exterior of the Illustration Department's 27th Street and Seventh Avenue building. Chalk is temporary and it's cheap, a good medium in which to let design students go ham on a wall that's in the heart of the city.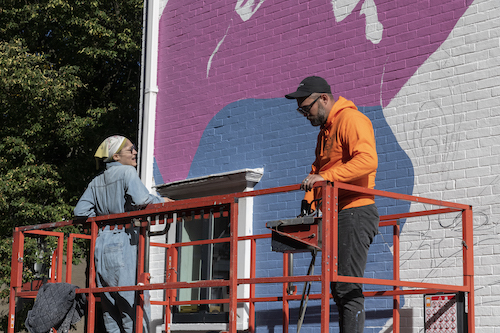 Enter Public Art Projects Coordinate Zack Boehler. Boehler happened to be in town while his partner was working on a benefit event. A friend passed her a photo of Kifner's work, who passed it to Boehler.
"I was floored," Boehler says, "I was immediately like, 'I want to do a mural with her.'" It is the karma of small cities that you are always running into people from back home whenever you're traveling, but Boehler and Kifner go one further: their grandfathers actually knew each other. Boehler pitched her to the Public Art Initiative—even citing her FIT chalk mural as proof that she could do larger-scale work. 
Kifner was pulled in for the group mural project Cobblestone Commons, where very different styles sit alongside each other in Buffalo's downtown. The opportunity was just enough to push Kifner to believe that she could have a viable art career in her hometown.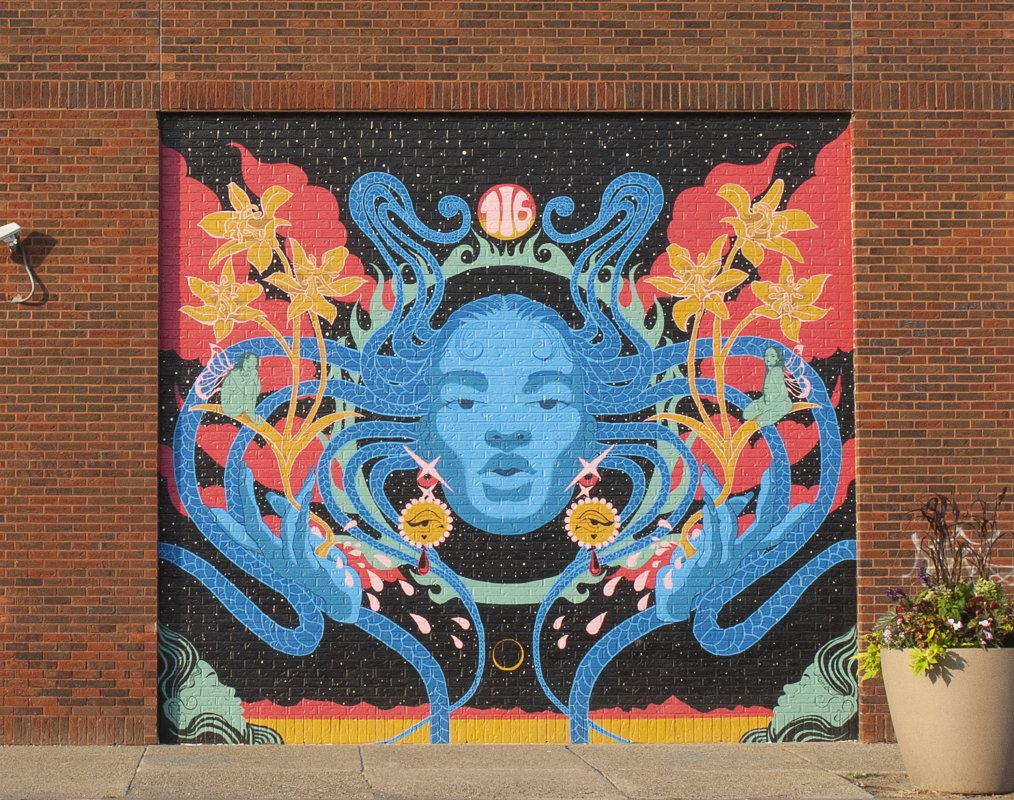 "I'm not gonna get a mural in New York [City]," Kifner reflect. "No one's going to randomly hit me up, and then my project manager also happens to know my family."
Kifner seems to carry the pulsing technological life of the city into her work. Each figure exists in a lush environment built from Kifner's imagination, and as her career unfolds, you can notice colors that Kifner evolves with. But readers will be interested to know that what grounds her aesthetic is ecological and rural as much as it is technological and urban, which is a good intro to what she conceives as Afrofuturism.
"I want to build my own house, right? So I need land to do that, and I need to not be regulated to do that, and I also want a garden and I want it to have a studio. There are things that I want to do in my life that require that sort of environment. I want to have chickens; I want to grow my own veg." Kifner's version of a utopian future looks a lot like one that could have happened any time in the last hundred years.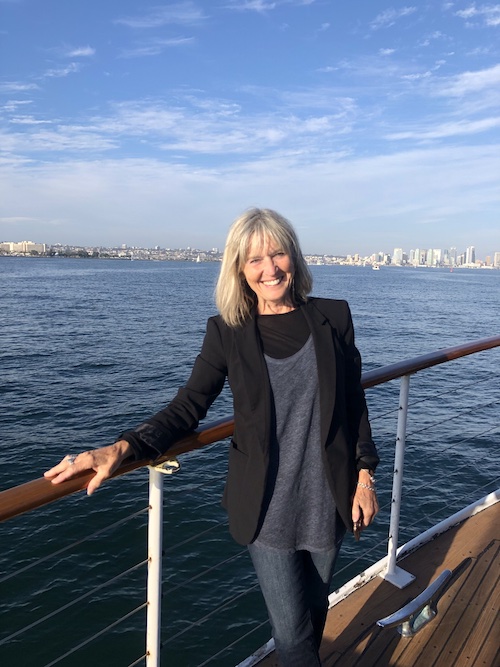 "That's how my grandma grew up," she says. "She was born in the '40s. That's real peaceful. I'm such a simple creature. I love to draw, make art, love my family."
There's similar sense of contradiction in the way Kifner draws on Art Nouveau, an aesthetic that draws on nature as a beautiful, curving organic shapes for urban design, often incorporating women as figurative elements. Historically, the movement has been predominant white. Perhaps as a result, it's imagery that has not been truly explored by Black artists. 
"I'm biracial, so I just happen to be inspired by what I see, the women I find beautiful," Kifner says. "I draw a lot of bright, ethnically ambiguous women, mixed women, Black women." Living on either side of the color line, Kifner peers into both worlds and can ask why one side might dabble in styles like Art Nouveau, while the other side doesn't? What happens when you bring something across the line?
In this way, Kifner does what great illustration has always done, shape our perceptions of how we see ourselves. Her figures, soaked in vibrant, moody colors help us not just to picture the future but to feel it, too. Boehler points to something additional taking place in Kifner's work: 
 
"Art nouveau typically engages in that very traditional male gaze." Women, in a lot of art history, are looked at as objects and adornment for the viewer. "In Monet's work, I feel like women are the ones gazing."

Kifner's most recent mural for the Buffalo AKG, The Divine Feminine, is a good example. The mural appears on the walls of lingerie shop Lace & Day, a place that is bound to invoke cultural ideals of beauty and attraction. Kifner's figure brings a shock of divine color to the graceful white brick walls to the Franklin Street building, in a posture so self-possessed that she seems to dare the viewer to look.
"My women definitely look back at you," Monet responds, smiling.