In 1980, artist Ana Mendieta organized Dialectics of Isolation: An Exhibition of Third World Women Artists of the United States at New York's A.I.R. Gallery.
Featuring work by Judith Baca, Beverly Buchanan, Janet Henry, Senga Nengudi, Lydia Okumura, Howardena Pindell, Selena Whitefeather, and Zarina, the exhibition was conceived as a conversation, or "dialectic," between the artists and the primarily white, middle-class female members of the gallery. As a space for truth-seeking through critical dialogue, Dialectics of Isolation stressed the need to confront the dominant culture with the existence and value of nonwhite experiences, in and out of the art world.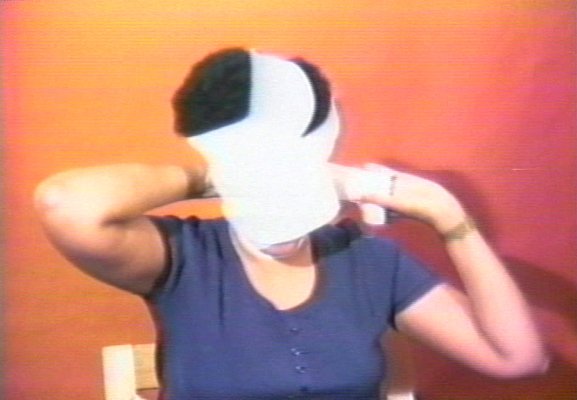 Pindell first showed her video Free, White and 21 as part of this exhibition. The title comes from a phrase originally used to indicate eligibility to vote before the passing of the fifteenth amendment. It later became a catchphrase used by white women in Hollywood movies of the 1930s and '40s. In 1992, Pindell wrote of Free, White and 21:
I had faced de facto censorship issues throughout my life as part of the system of apartheid in the United States. In the tape I was bristling at the women's movement as well as at the art world and some of the usual offensive encounters that were heaped on top of the racism of my profession.