Shasti O'Leary Soudant's colorful installation at the NFTA's Allen/Medical Campus Station, Gut Flora, is an artistic expression of the healthy and beneficial bacteria that thrive in our digestive tracts and support our digestive and immune systems.
These complex communities of microorganisms make up the largest concentration of bacteria in humans and are the most diverse set of species found in our bodies. The artist's wry, cheerful interpretation of these essential but often uncelebrated elements of nourishment alludes to the diverse systems that come together on the nearby Buffalo Niagara Medical Campus for the greater good: health and wellness for us all.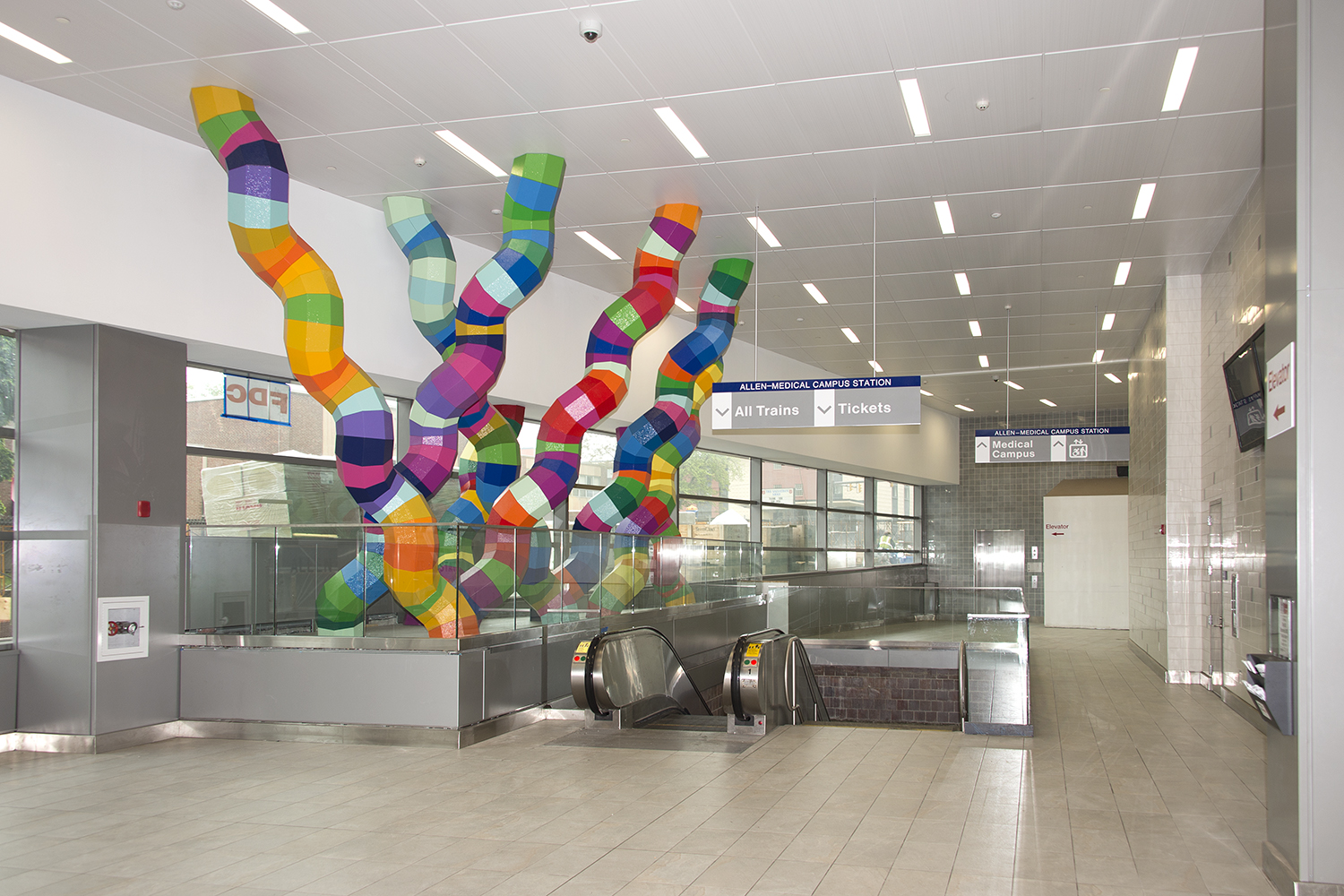 You could consider the subway's tunnels, concourses, and stations to be the circulatory and digestive systems of the City of Buffalo's public transportation system: an essential network that allows us to get where we need to go so that we may play a positive role in our shared civic experience. O'Leary Soundant's fun, engaging, and compelling pathway encourages us to reevaluate our relationship to the natural world and to recognize the many fascinating aspects of our bodies that govern healthy living.