Earlier this year, artist Shantell Martin took over the 1905 Building's Sculpture Court with an installation of toys, bottles, and miscellaneous curios and an entire wall all covered with her signature black-on-white linework.
The exhibition, which is on view through June 25, was only the first part of Martin's two-fold project in Buffalo. The artist also worked with the Albright-Knox's Public Art team, students from the University at Buffalo, and East Side community representatives to identify a location for a permanent mural in the city. This was the first time an artist working with the AK Public Art Initiative has installed work simultaneously at the museum and in the community.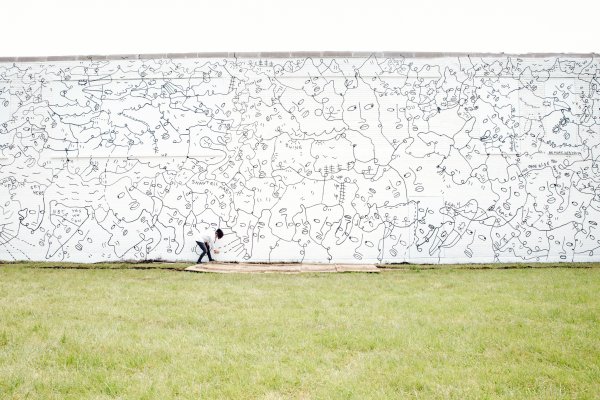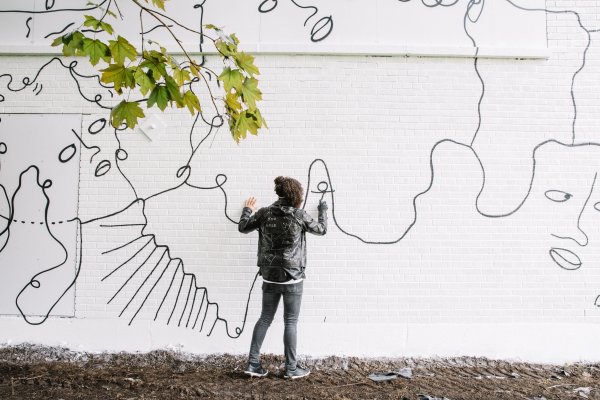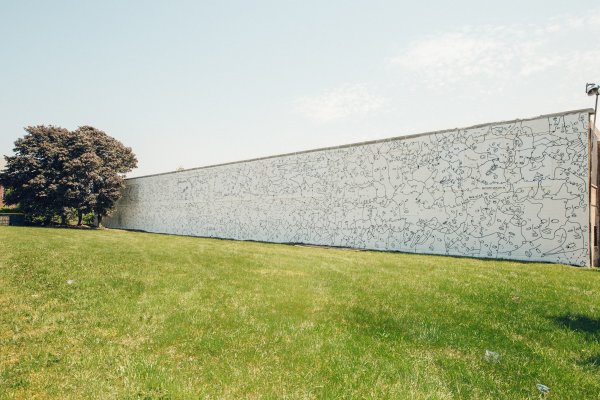 Titled Dance Everyday, Martin's recently completed mural at 537 East Delavan is a distinctively playful black-and-white composition filled with her identity, capturing a spirit soaked in optimism. Amid a field of undulating squiggles, faces in profile, and dash and blips are affirmations to "reach," "shine," and that "yes we can." In Dance Everyday, Martin reminds us that positive action filtered through imagination and creative activity can result in transformational change for good.