Structure to Resemblance: Work by Eight American Sculptors
Saturday, June 13, 1987–Sunday, August 23, 1987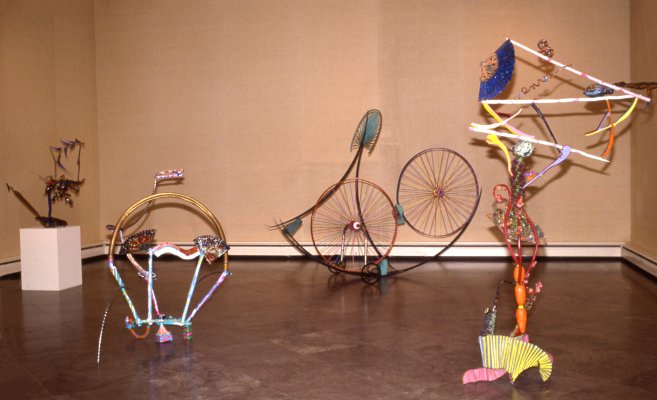 1905 Building
Structure to Resemblance: Work by Eight American Sculpture featured thirty-eight sculptures created during the preceding decade by Lynda Benglis (American, born 1941), John Chamberlain (American, 1927–2011), Joel Fisher (American, born 1947), Nancy Graves (American, 1939–1995), Martin Puryear (American, born 1941), Judith Shea (American, born 1948), James Surls (American, born 1943), and Robert Therrien (American, born 1947). These artists, while influenced by Minimalism, expanded their practices to include the eccentric, biomorphic, or anthropological gesture.

The exhibition was organized by Chief Curator Michael Auping, Associate Curator Cheryl Brutvan, Assistant Curator Helen Raye, and former Curator Susan Krane.
Exhibition Sponsors

The exhibition and catalogue were made possible, in part, with public funds from the New York State Council on the Arts and the National Endowment for the Arts.