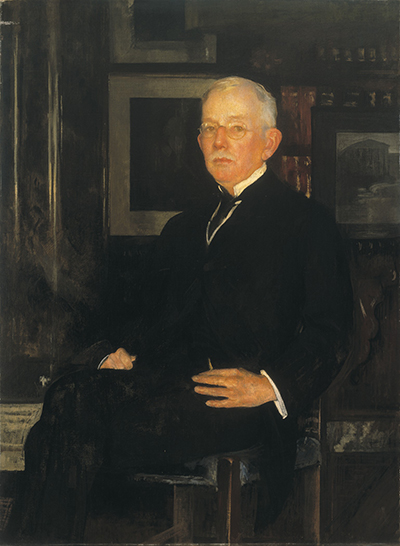 The John J. Albright Society—named for one of the museum's most forward-thinking benefactors—recognizes donors who demonstrate John J. Albright's confidence in the museum's future by making a planned gift.
In 1900, Albright offered to fund the construction of a permanent building for The Buffalo Fine Arts Academy and insisted on the development of a maintenance fund, to which he contributed $10,000 a year.
The gift of the museum building was huge; the recognition of the necessity for a maintenance fund was crucial. This kind of thinking provided the keen fiscal stewardship that has remained with the museum and keeps it strong today.
If you have made or are considering a planned gift to the Buffalo AKG Art Museum, please contact our Membership Office at 716.270.8247 or membership@buffaloakg.org to be sure you receive the benefits of The John J. Albright Society.