Location: 712 Elmwood Avenue, Buffalo, New York 14222 (Get Directions)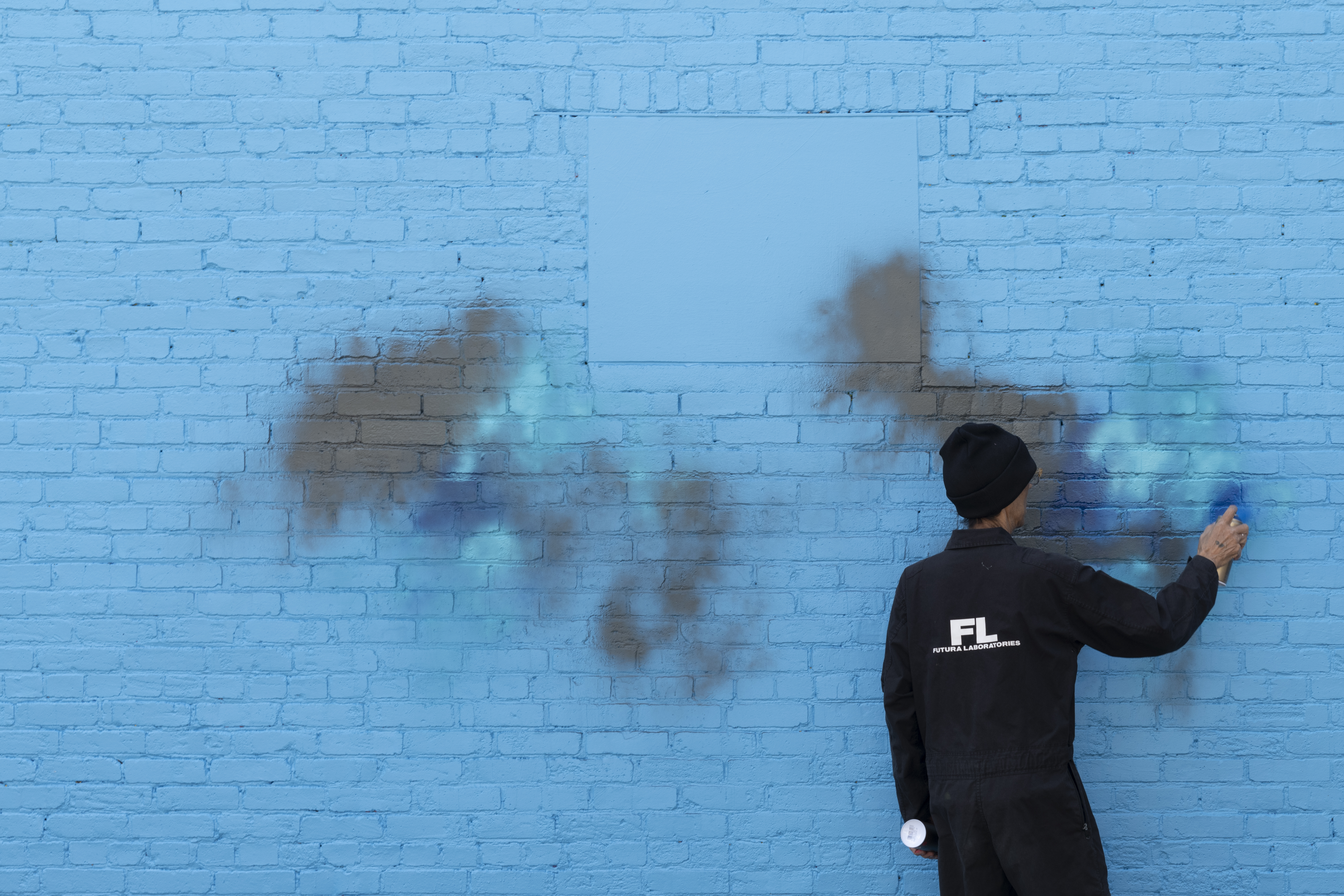 Leonard Hilton McGurr is better known as Futura2000, a moniker he adopted as an influential part of the early New York City graffiti scene in the 1970s. He gained recognition through his unique combination of abstraction, pop culture references, and more traditional graffiti elements, culminating in his infamous 1980 work Break Train, in which he covered a full subway car. He participated in groundbreaking exhibitions alongside prominent figures such as Jean-Michel Basquiat, Keith Haring, Kenny Scharf, and in notable tours with The Clash and the 1982 New York City Rap Tour. Futura's practice embodies the duality practiced by many contemporary artists, both continuing his painting career while collaborating with brands and developing product lines. Beyond his namesake company Futura Laboratories, he has worked with a wide range of companies, including streetwear brand Supreme, A Bathing Ape, and Mo' Wax records and luxury labels such as BMW, Louis Vuitton, and Virgil Abloh's Off-White. Over the course of five decades, Futura has continued to be an innovator. He has not only influenced subsequent generations of tastemakers across many disciplines but continues to actively participate in the forefront of cultural development.  
How to Paint a Mural Like a Graffiti Legend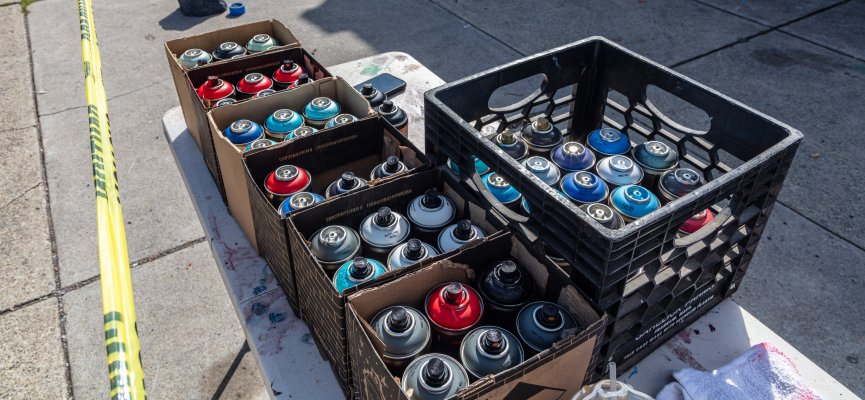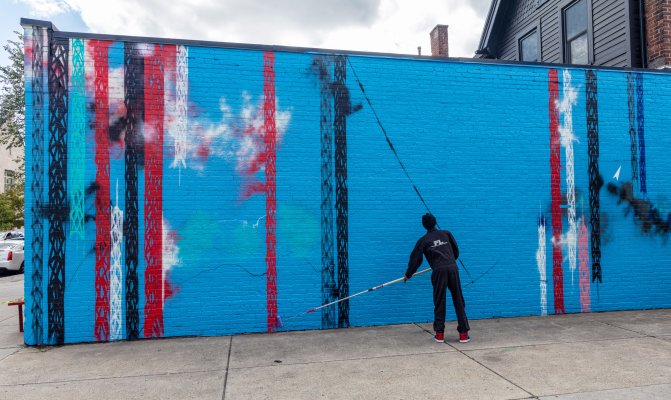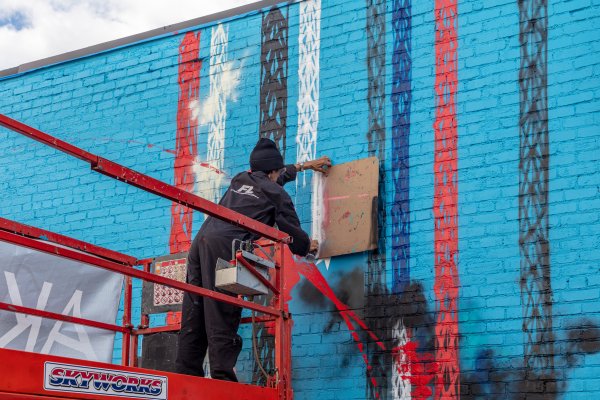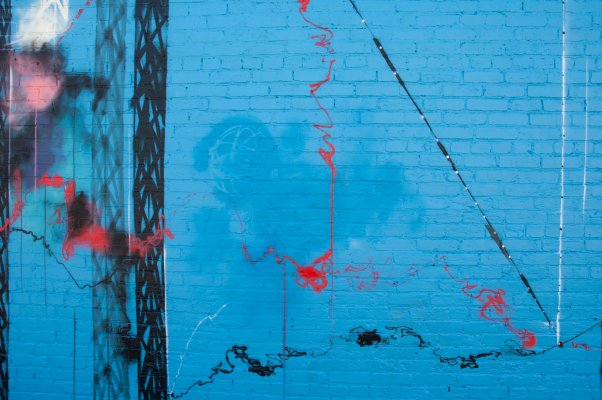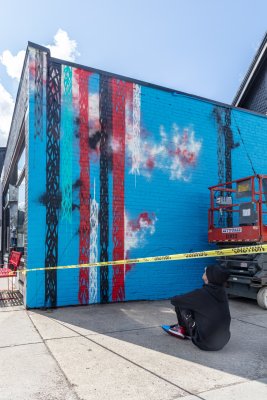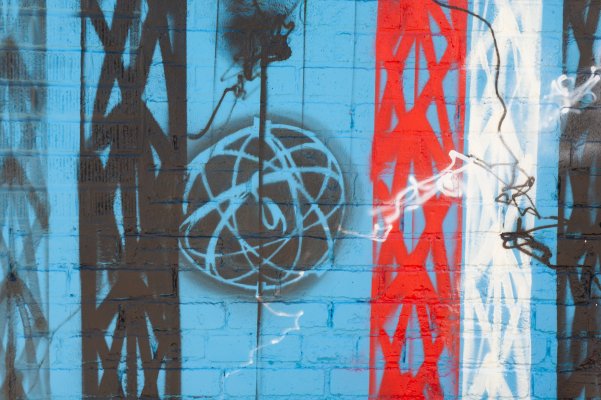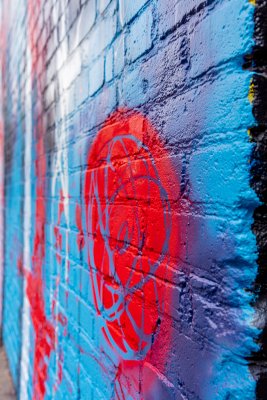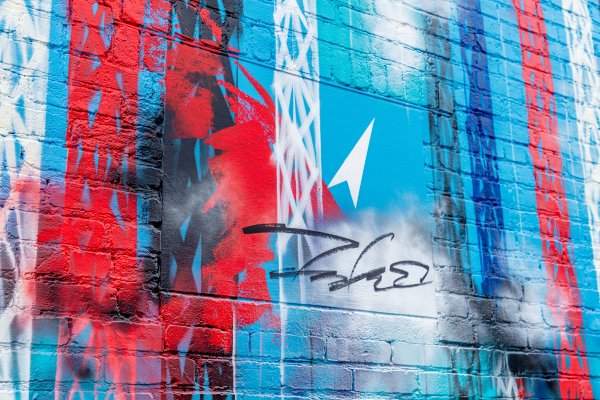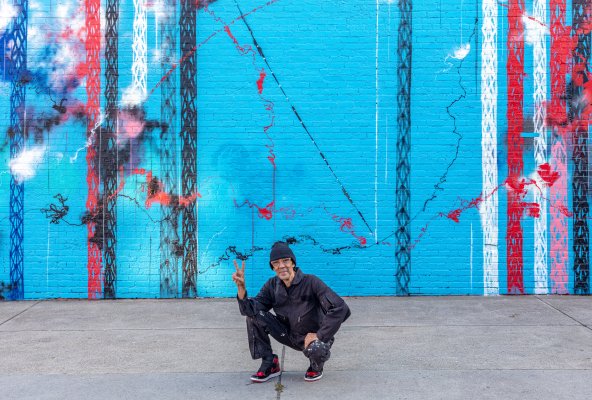 Project Sponsors

This mural was completed in conjunction with Futura 2000: Breaking Out (September 23, 2023–February 11, 2024) an exhibition at the UB Art Galleries.