In September 1955, the Albright Art Gallery hosted World at Work 1930–1955, an exhibition of more than fifty paintings, watercolors, and drawings originally commissioned by Fortune magazine. These included a painting by Romare Bearden that originally opened an article about racial discrimination in the early years of World War II, a watercolor by Charles Burchfield that originally accompanied a special issue on the Pennsylvania Railroad, an abstract painting by Roberto Matta inspired by a coal mining machine, and many others.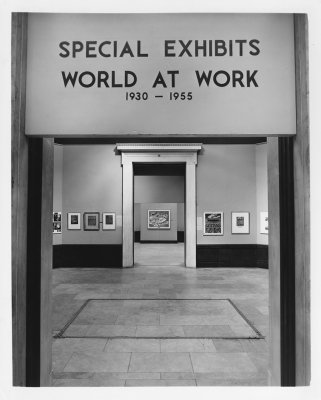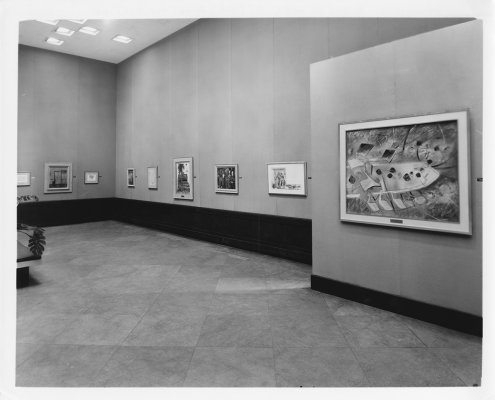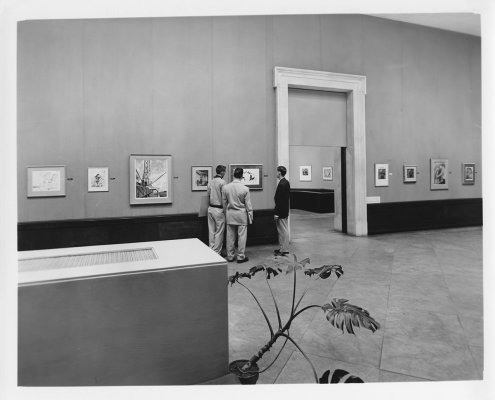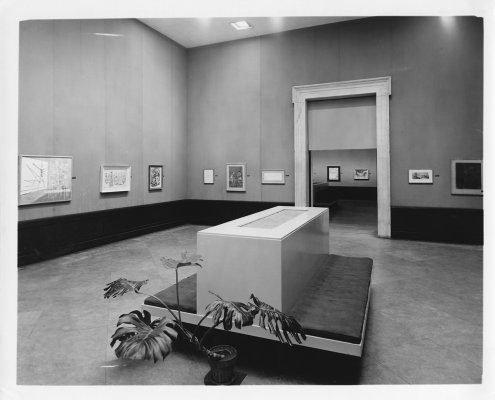 Although the pairing of modern art and articles on business and industry might seem an odd one, Leo Lionni, Art Director of Fortune, explained in the exhibition catalogue:
"What could possibly have served better than fine art to record and interpret Fortune's subject matter? Could it have been commercial art, born from the compromising necessities of sales rather than information? Or so-called magazine illustration, geared to the intellectual level of the 'slicks' and developed from the patient accumulation of scrap files? No. The realities of our workscape deserved our most sensitive, our most perceptive eyes: our artists. . . . Like the statistician, who interpolates from a multitude of data the simple curve that indicates a trend, the artist distills from an infinity of visual minutiae the essential spirit of the scene."
The selection of works was chosen by a jury that included the artist Ben Shahn as well as curators from the Whitney Museum of American Art and the Brooklyn Museum. Organized by the American Federation of Arts, the exhibition traveled to nine of other venues in the United States addition to the Albright Art Gallery.