Along with words, most notably "love," numbers are one of the most frequently reoccurring motifs in the art of Robert Indiana. According to the artist, his fascination with numbers stemmed from an itinerant childhood in which he lived in twenty-one houses by the time he was seventeen.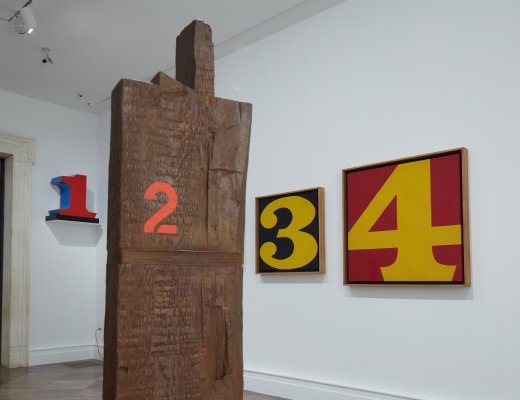 Indiana first took on numbers as an artistic subject in a series of paintings in 1965, at which time he assigned each number a specific color scheme. He later wrote, "The color choices were based upon chromatic associations with the ten stages of man's life." Indiana's number series begin with one, birth, and end with zero, "standing in for ten, but fully representing death." 
Robert Indiana: A Sculpture Retrospective will be on view through September 23.