"I think that time moves slower in painting. And maybe that accounts for a lot of the anxiety around painting in the last forty or fifty years. You have the twentieth century wrapping up and everything is moving at this breakneck speed? And then, painting is still walking. It's just a very human activity that takes time."
Joe Bradley is widely known not only for his work itself—powerful abstract paintings and instinctive drawings—but also for his willingness to start again in new materials, in new palettes, and in new artistic vocabularies. Following the early critical recognition of his modular paintings, Bradley made what appeared to be a complete one-eighty and began exhibiting a gleefully discordant array of grease-pencil drawings on drop cloth; large-scale oil paintings on canvas; silkscreens; drawings; and most recently, incongruously polished reimagin­ings of found amateur sculpture.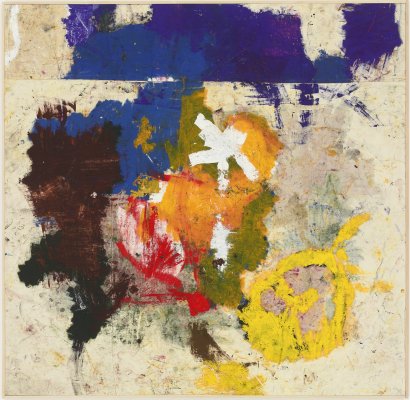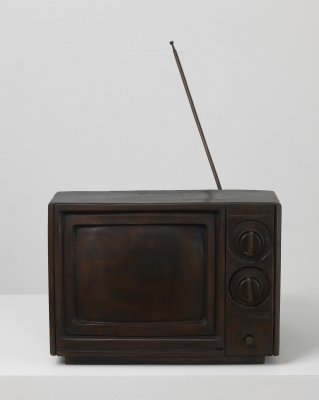 Including examples from these diverse bodies of work from the past decade, Bradley's mid-career survey at the Albright-Knox captures his ever-changing approach to artmaking and unique take on abstraction and the evolutions of style. Check back throughout the course of the exhibition for closer looks at each of the artist's different bodies of work from the past decade.