It was another busy summer for AK Public Art! Here on the blog, we're taking a look back at how this year's class of murals, sculptures, and other projects grew and developed over time.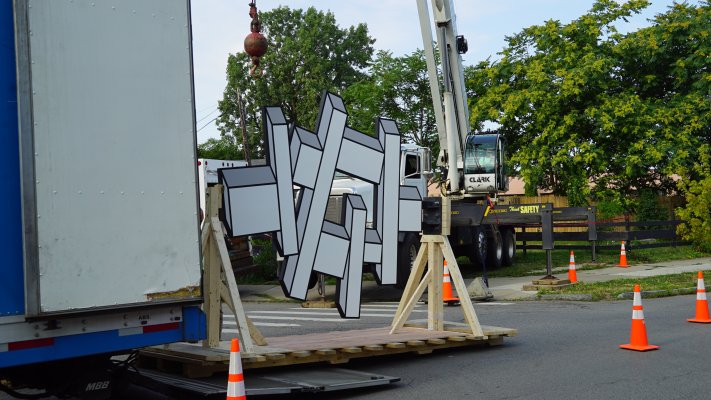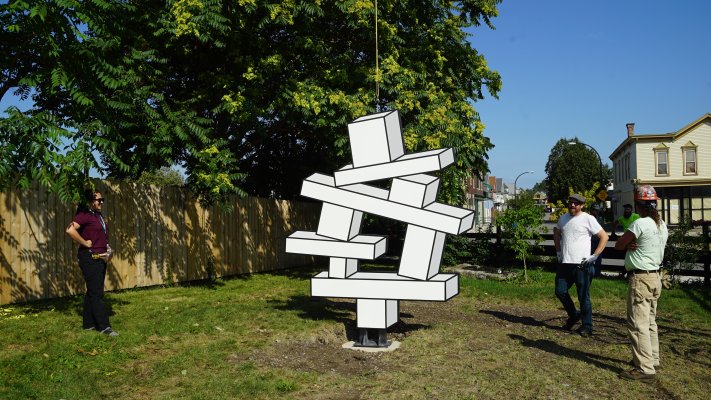 Walking toward Five Points Bakery from West Utica Street, you would be forgiven for thinking that your eyes were playing tricks on you, as what appeared to be a pile of blocks suspended in precarious equilibrium flickered in and out of visibility. This playful perceptual disruption is the intend effect of Aakash Nihalani's Balancing Act II. Nihalani's sculptures and murals often seem designed to be photographed, making this increasingly commonplace translation of artworks into digital, widely sharable images an integral part of the projects' overall aim to blur the distinction between two- and three-dimensionality—or the appearance thereof.
Check out Aakash Nihalani's Balancing Act II, 2018, at Five Points Bakery or take a look at a complete map of all AK Public Art projects here.