Art Alive 2023 Celebration
Saturday, October 28, 2023
12 pm - 2 pm EDT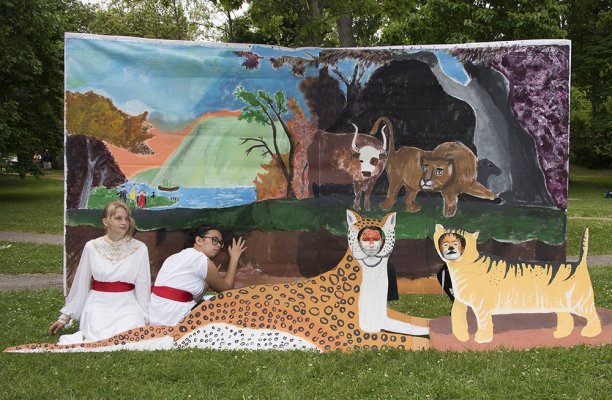 Join us in celebrating the return of Art Alive to the Buffalo AKG Art Museum! This annual contest invites participants to create living representations of famous works of art for great prizes. These stunning replicas—often called tableaux—can be made using people, props, and your own creativity. Anyone can participate, including students, community groups, organizations, families, and individuals.
More than $4,000 in prizes will be awarded to the creators of winning tableaux*. Local judges will select the Best Tableau from the Buffalo AKG's Collection or AKG Public Art, Best Craftsmanship, and Most Creative Entry. These awards will be given in each category: School Groups Grades K–8, School Groups Grades 9–12, Individual Adults (Ages 18+), Individual Kids and Teens (Ages 17 and under), and Households/Community Groups.
We invite the entire community to join us to see the overwhelming creativity on display and vote for your favorite tableaux in the People's Choice Awards. There will be music, art activities, and more to celebrate this special community event.
---
Need some inspiration? View Photo Gallery from Art Alive 2019
Want help selecting your tableau? Search the AKG collection
All participating tableaux on October 28 will receive a $100 gift card for participation and defray tableaux construction costs.
*Tableaux are only eligible for one prize.