58th Venice Biennale and Florence
October 14–22, 2019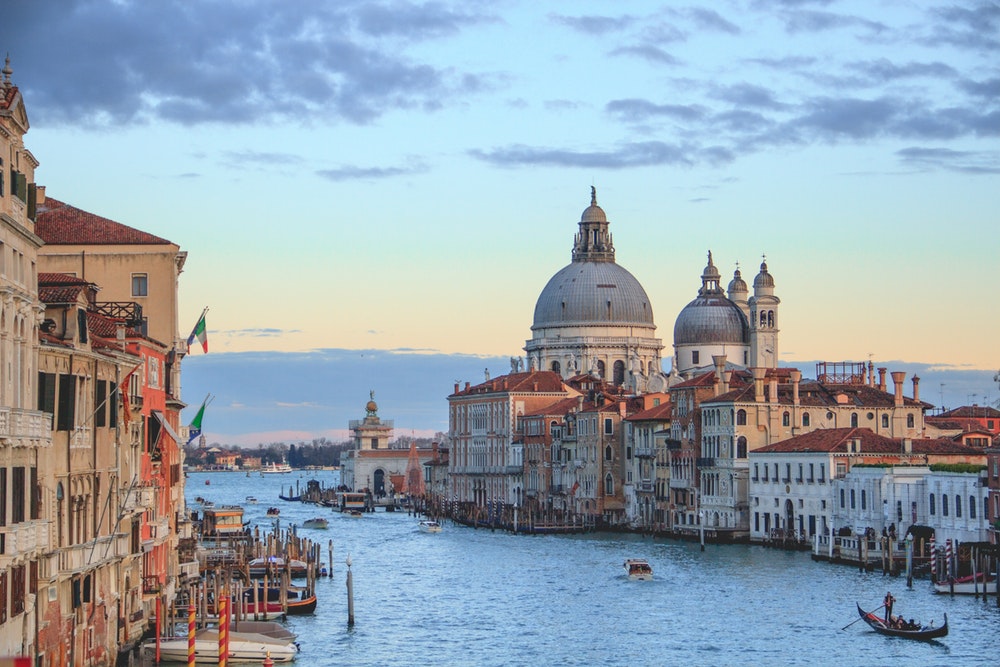 The 2019 Director's Travel Series begins in Venice October 14–19, with an optional trip extension to the beautiful city of Florence through October 22.
The highlight of this journey will be Peggy Pierce Elfvin Director Dr. Janne Sirén's insider perspective on the 58th International Venice Biennale, titled May You Live In Interesting Times. Our customized itinerary will explore this revered tradition of the global art world, enhanced with dinners and receptions held in rare palatial settings including a private reception with the director of the Peggy Guggenheim Collection and a sumptuous dinner at fifteenth century palaces Ca' Rezzonico and Palazzo Fortuny. Arrangements are also in the works for a tailored tour of Venice.
For those continuing on to Florence, we have arranged an exclusive tour of the Uffizi Gallery prior to opening hours. Imagine being in the museum alone with its Renaissance masterpieces, unencumbered by crowds of tourists.
An oenophile's dream tour is being arranged with the current owners at Castello di Ama, a winery founded in 1970 by a family tasking themselves with the revival of this five-century-old vineyard that now produces a Chianti Classico which ranks among the world's finest. In their desire to enrich the beauty of their grounds, and working in collaboration with Galleria Continua, the vineyard has established a contemporary museum with site-specific works by such artists as Michelangelo Pistoletto, Pascale Marthine Tayou, Anish Kapoor, Christina Iglesias, and Louise Bourgeois.
For questions or more information, please contact Events Coordinator Joanne Will-Kaminski at 716.270.8328 or jwill-kaminski@albrightknox.org.
Proceeds from the Director's Travel Series support the Albright-Knox Art Gallery.