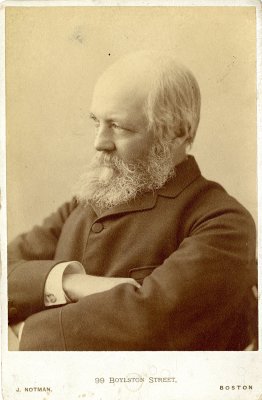 Frederick Law Olmsted worked in a dry-goods store and as a farmer, travel writer, and journalist before becoming superintendent of Central Park in New York in 1857. That same year, the young architect Calvert Vaux proposed that Olmsted join him in preparing an entry for a design competition for Central Park. In March 1858, Olmsted and Vaux's design was selected. The success of Central Park sparked the urban park movement—which advocated that shared public space benefits the overall physical and social health of communities—as well as Olmsted and Vaux's careers. The two worked together until 1872 but collaborated on special projects through the 1880s.
Olmsted first toured Buffalo as the site for a prospective park in 1868. Instead of a standalone site like Central Park or Brooklyn's Prospect Park, Olmsted and Vaux proposed a series of three parks (now Delaware Park, Front Park, and Martin Luther King, Jr. Park) connected by densely treed and canopied parkways, including Humboldt, Lincoln, Bidwell, and Chapin Parkways. Later, Olmsted designed South Park and Cazenovia Park and connecting parkways to serve communities who could not easily access the original three parks.
While Olmsted and Vaux were working on Buffalo's park system, they were selected to design the grounds for the Buffalo State Insane Asylum (now the Richardson Olmsted Complex). Olmsted returned to the Western New York region in the 1880s as one of the leaders of a campaign to preserve the area around Niagara Falls, which, in 1885, became the country's first state park.
Last updated 2019