Sunday Insights: Dr. Devonya Havis on Difference Machines: Technology and Identity in Contemporary Art
Sunday, January 16, 2022
2:30 pm - 3:30 pm EST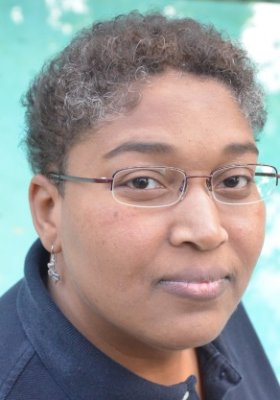 FREE for members
FREE with Pay-What-You-Wish admission
Albright-Knox Northland
Join us in Difference Machines: Technology and Identity in Contemporary Art for a conversation with Dr. Devonya Havis, University at Buffalo Center for Diversity Innovation Distinguished Visiting Scholar, 2021–22, for a discussion about her research exploring the intersections of race and technology.
Please review our Courtesy Code and reserve your visit date and time prior to your arrival.
About the Speaker
Dr. Devonya Havis's scholarly engagements utilize insights from U.S. Black cultures and Michel Foucault to explore issues in Critical Philosophy of Race, Contemporary Continental Philosophy, and Critical Disability Studies. Her publications include: "'Now, How You Sound': Considering a Different Philosophical Praxis" in Hypatia; "Managing Individuals and Populations through Psychiatric Classification" in the Bloomsbury Companion to the Philosophy of Psychiatry; "Blackness Beyond Witness" in Philosophy and Social Criticism; "'Seeing Black' through Michel Foucault's Eyes: 'Stand Your Ground' Laws as An Anchorage Point for State-Sponsored Racism," in Pursuing Trayvon Martin: Historical Contexts and Contemporary Manifestations of Racial Dynamics; she is a contributor to Addressing Ableism: Philosophical Questions via Disability Studies. Havis' "Black Ancestral Discourses: Cultural Cadences from the South" appears in Thinking the US South. She has a forthcoming book, Creating a Black Vernacular Philosophy with Lexington Books. Havis has also been developing decolonial models for service and experiential learning.
About the Exhibition
Difference Machines: Technology and Identity in Contemporary Art brings together a diverse group of seventeen artists and collectives who creatively reimagine the digital tools that shape our lives. The exhibition includes projects that span the last three decades, ranging from software-based and internet art to animated videos, bioart experiments, digital games, and 3-D printed sculptures. Together, these works explore the aesthetic and social potential of emerging technologies.
About the Series
On select Sundays at 2:30 pm, community members relate their work and experience to the art on view in special exhibitions at Albright-Knox Northland. View Full Schedule
The Albright-Knox's exhibition program is generously supported by The Seymour H. Knox Foundation, Inc.