Donor Circles Salon Series: An Evening with Barnaby Furnas
Thursday, March 31, 2011
6 pm - 8 pm EDT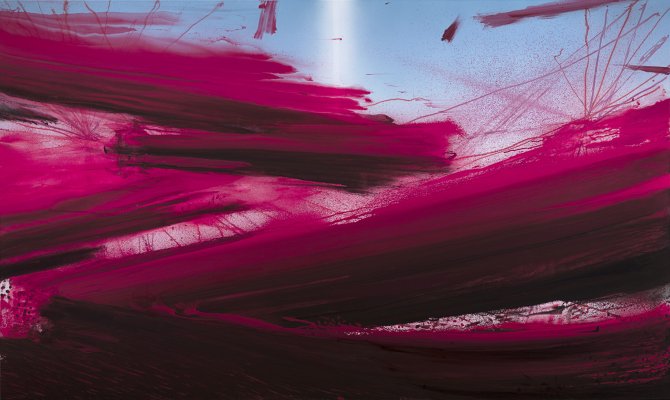 AK Café
Donor Circles Members are cordially invited to meet the artist Barnaby Furnas and hear him in conversation with Curator Heather Pesanti. Furnas's Flood, 2007, is included in the special exhibition, Surveyor, on view through June 5, 2011.
Barnaby Furnas's painterly practice entails a "mashup" of modernism, culling from influences and sources including nineteenth-century European history painting, French Romanticism, Action Painting, Abstract Expressionism, the cartoon-like figures of Carroll Dunham (who was his teacher), the Civil War, rock and roll icons, and the Bible. Furnas's most recent series, "Floods," consists of monumentally scaled canvases depicting tsunami-like washes of blood-red paint.
RSVP to Membership Manager Meri Grube at 716.270.8329, or mgrube@albrightknox.org.