Art of Jazz: Joe Lovano Trio Tapestry
With Marilyn Crispell & Carmen Castaldi
Sunday, January 27, 2019
3 pm EST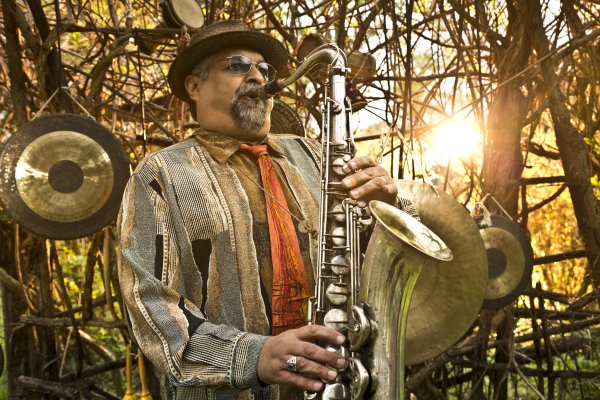 $29 general admission / $24 for Members
Auditorium

Pre-concert Conversation, 2 pm: Three for the Road
Series producer Bruce Eaton highlights some of the unique trios in jazz history. 
Grammy Award–winning saxophonist Joe Lovano needs no introduction: he is "the tenor titan for our times" (Allmusic), "a full-fledged jazz giant" (Bruce Lundvall, Blue Note Records). Beginning with his work with native Buffalonian Mel Lewis, Lovano's ever-escalating career led to touring and recording with the major jazz musicians of the late twentieth century, including Herbie Hancock, Mulgrew Miller, Ed Blackwell, Paul Motian, Bill Frisell, John Scofield, and Jim Hall. His nearly thirty albums for Blue Note, thirteen Grammy Award nominations, and a bevy of jazz awards trace his development into a universally admired artist, driven to expand the jazz tradition well into the twenty-first century. Trio Tapestry, his debut project as a leader for ECM Records, is described by Lovano as featuring "the expressive beauty of Marilyn Crispell on piano, and one of my lifelong inspirations, Carmen Castaldi on drums . . . opening the door for some of the most intimate personal music I've recorded so far." Learn more at www.joelovano.com.
This concert is sold out!
About Art of Jazz
Now entering its 19th season as the most successful music series of its kind in Western New York history, the Art of Jazz has established the Albright-Knox Auditorium as one of the premier venues to experience live jazz in North America. Join us for a landmark season presenting some of the brightest international jazz stars—from Grammy Award– and poll-winners to the next generation of jazz legends. View All Art of Jazz 2018–2019 Concerts
AK Café serves lunch on Sundays from noon to 3 pm and will serve dinner before the concerts on Saturday, November 17, and Saturday, April 27. Reservations are essential; please call 716.270.8223 or reserve online using OpenTable.