Art of Jazz: Carla Bley "Trios"
Featuring Steve Swallow and Andy Sheppard
Sunday, March 17, 2019
3 pm EDT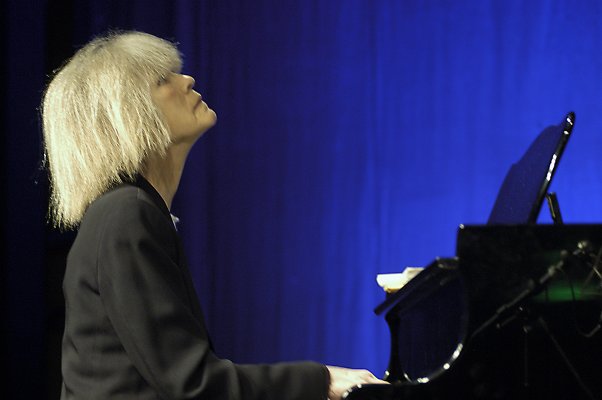 $29 general admission / $24 for Members
Auditorium
Don't miss this rare North American concert by one of the landmark artists in modern jazz history! Inspired by the work of Miles Davis, Charles Mingus, and Erik Satie, pianist/composer Carla Bley first made her mark in the 1960s, penning tunes that were recorded by Gary Burton, Jimmy Giuffre, and Charlie Haden. Her landmark 1971 triple album jazz-rock opera Escalator Over the Hill, featuring artists ranging from Linda Ronstadt and Jack Bruce to Gato Barbieri and John McLaughlin, cemented her reputation for stylistic diversity and restless creativity. With a remarkable body of work stretching across dozens of albums, Bley was recognized as a National Endowment for the Arts Jazz Master in 2015, one year before turning eighty. Bley will be performing with her trio featuring two premier artists in their own right: bassist extraordinaire Steve Swallow and British saxophonist Andy Sheppard. Learn more at www.wattxtrawatt.com.
This concert is sold out!
About Art of Jazz
Now entering its 19th season as the most successful music series of its kind in Western New York history, the Art of Jazz has established the Albright-Knox Auditorium as one of the premier venues to experience live jazz in North America. Join us for a landmark season presenting some of the brightest international jazz stars—from Grammy Award– and poll-winners to the next generation of jazz legends. View All Art of Jazz 2018–2019 Concerts
AK Café serves lunch on Sundays from noon to 3 pm and will serve dinner before the concerts on Saturday, November 17, and Saturday, April 27. Reservations are essential; please call 716.270.8223 or reserve online using OpenTable.