Art of Jazz: An Evening with Bill Frisell & Thomas Morgan
Saturday, December 2, 2017
8 pm EST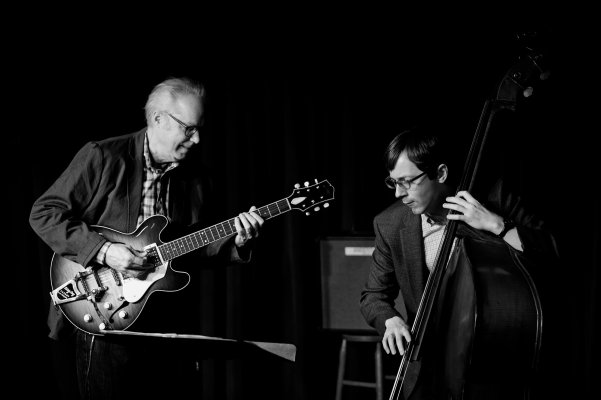 Named "Jazz Guitarist of the Year" 15 times, multiple Grammy Award winner Bill Frisell has established himself as one of the most admired and influential musicians across contemporary music. With his unmistakable trademark sound, his collaborations with a staggering range of artists from jazz, rock, film, and beyond—including Paul Motian, Elvis Costello, Paul Simon, Charles Lloyd, Bonnie Raitt, and John Scofield—have produced dazzling results, as evidenced by Small Town (ECM), his acclaimed recent release recorded live at New York's famed Village Vanguard with rising bass phenom Thomas Morgan. Learn more at www.billfrisell.com.
About Art of Jazz
Now entering its 18th season as the most successful music series of its kind in Western New York history, the Art of Jazz has established the Albright-Knox Auditorium as one of the premier venues to experience live jazz in North America. Join us for a landmark season presenting some of the brightest international jazz stars—from Grammy Award– and poll-winners to the next generation of jazz legends. View All Art of Jazz 2017–2018 Concerts
AK Café serves lunch on Sundays from noon to 3 pm and will serve dinner before the concerts on Saturday, December 2, and Saturday, April 21. Reservations are essential; please call 716.270.8223 or reserve online using OpenTable.