After Hours @ AK: Menagerie: Animals on View
Tuesday, May 2, 2017
5:30 pm - 8 pm EDT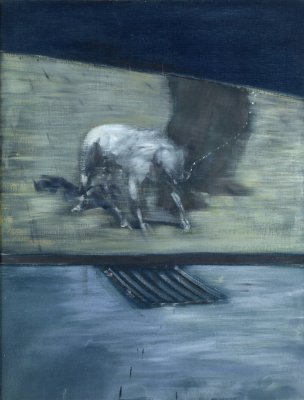 $15 general admission
$10 for Individual, Family, and Life Members
FREE for Corporate Members and Albright-Knox Members at the Professional level and above 
5:30 pm, Cocktail Hour/Networking
6:30 pm, Talk/Tour
Join us for a behind-the-scenes look at the special exhibition Menagerie: Animals on View, in which creatures—furred or feathered—are featured as agents of storytelling, humorous personifications, and echoes of the human spirit.
Assembled from the Albright-Knox's expansive collection, the exhibition will bring together more than 50 paintings, drawings, sculptures, photographs, and videos by artists such as Kai Althoff, Karel Appel, Milton Avery, Francis Bacon, Giacomo Balla, William Holbrook Beard, Grace Hartigan, Frida Kahlo, Bruce Nauman, Kiki Smith, and William Wegman.
Space is limited; Buy tickets or RSVP online or contact 716.270.8247 or membership@albrightknox.org. 
About After Hours @ AK
Connect with friends and like-minded peers for behind-the-scenes access to the Albright-Knox. Join us to mix and mingle at four engaging evenings throughout the year, with incomparable insights into the Albright-Knox's collection and exhibitions. Learn More