After Hours—DIY Art Collecting: Forging Your Own Path as a Collector
Thursday, May 27, 2021
6 pm - 7 pm EDT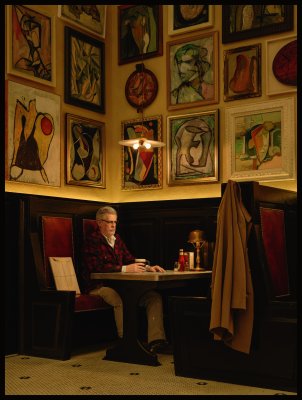 $15 / $10 for Individual, Family, and Life Members
FREE for Corporate Members and Albright-Knox Members at the Professional level and above
Virtual Event
If you've ever struggled to pick which family photo to have printed (and then wondered what frame to put it in and where to put it on the wall), you know some of the challenges—and joys—of being an art collector. To learn more about the ins and outs of collecting art, including how to forge your own path as a collector, please join us for a conversation between Assistant Curator Tina Rivers Ryan and local collectors Michael and Roberta Joseph, who will present a special virtual tour of their home.
Registration
RSVP/buy tickets online or contact 716.270.8247 or membership@albrightknox.org by Wednesday, May 26, 2021.
If you are a member, please register for or sign in to your Albright-Knox website account in order to receive your members' discount. Your discount will appear in your cart.
If you are the employee of a Corporate Supporter of the Albright-Knox, please contact the Membership office at 716.270.8247 or membership@albrightknox.org.