Julia Jamrozik and Coryn Kempster
Canadian, established 2003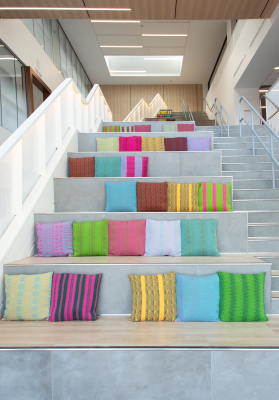 Location: D'Youville University Health Professions Hub (Get Directions)
With fabric handwoven in traditional patterns on back-strap looms, artisans from Stitch Buffalo sewed pillows in sets of two, three, four, and five to encourage people to linger collectively. The vibrant colors evolved from a series of workshops held with high school students from the neighboring International Preparatory School at Grover. The project embodies the desire to bring D'Youville closer to its neighboring community and acknowledges the rich traditions of Buffalo's multicultural West Side. 
About Stitch Buffalo
Stitch Buffalo is an inclusive space for refugee and immigrant women to create handcrafted goods and find economic empowerment; a textile art center for community members to gain and share skills in the textile arts; and an organization committed to stewarding the environment through the re-use of textile supplies.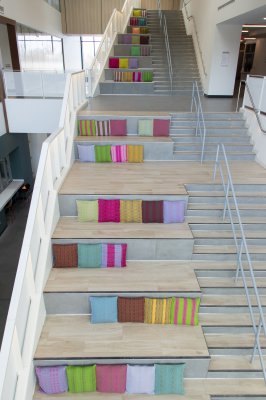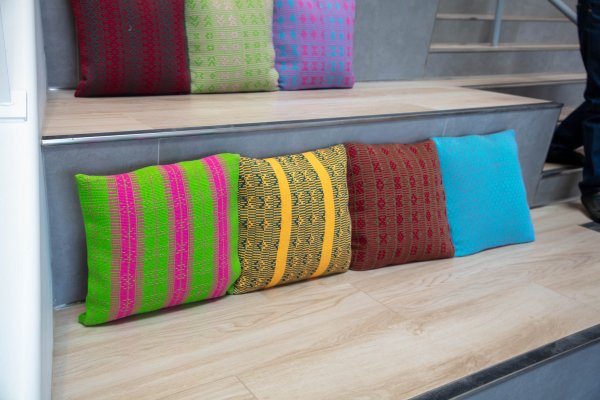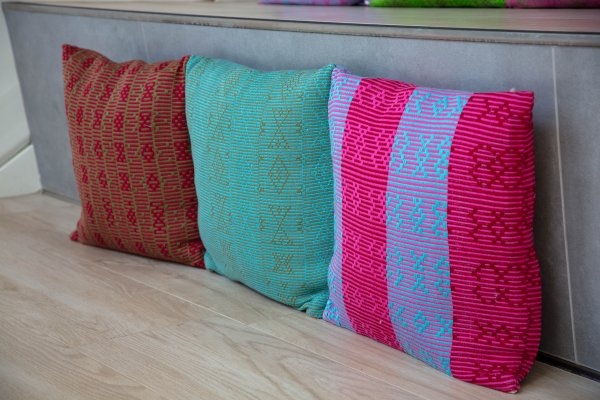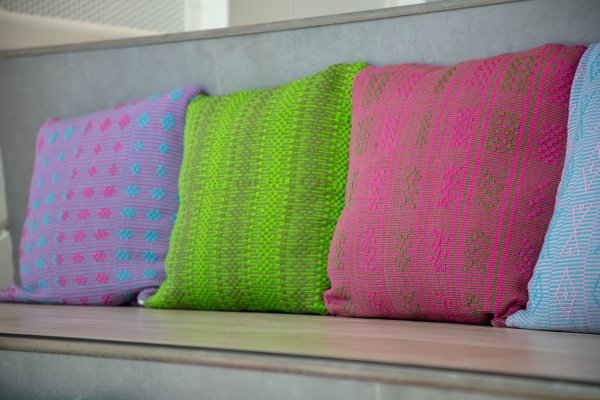 Initiative Sponsors

The Public Art Initiative was established and is supported by leadership funding from the County of Erie and the City of Buffalo.