Community Access Program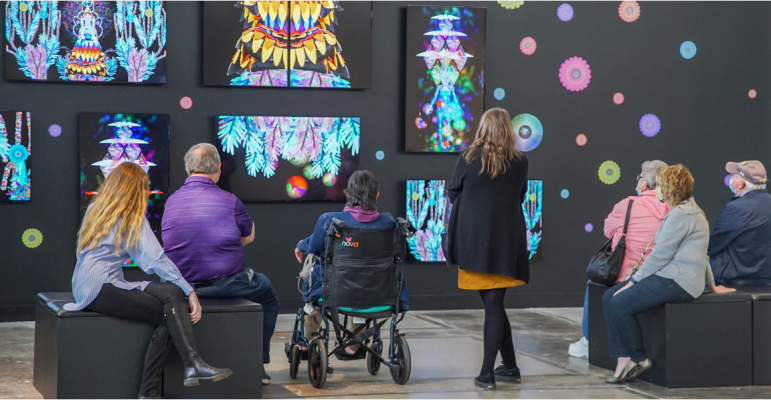 The Community Access Program (CAP) is a free program that supports organizations working with under-resourced groups and people with disabilities to explore their own creativity.  
 
Visits include guided tours, hands-on art workshops, and discussions based on participants' needs and interests. Groups build greater connection to art and to each other through meaningful artmaking projects, and participants increase levels of self-expression.  
CAP welcomes people of all ages and abilities through human services agencies and other local community groups. 
CAP schedule:  
Mondays, Thursdays, and Fridays
10 am–noon
Each participating group can sign up for one 6-week session 
CAP program sessions run from September through June.
To schedule, please fill out the Community Access Program Request Form. 

For further information, please contact Manager of Access & Studio Programs, Karen Duval, at 716 270 8249 or kduval@buffaloakg.org. 
 
Sponsors

Community Access Programs are made possible through the generous support of the James H. Cummings Foundation, Inc. Endowment and an anonymous donor.