This exhibition will be opening later this summer.
Ground Floor
Jeffrey E. Gundlach Building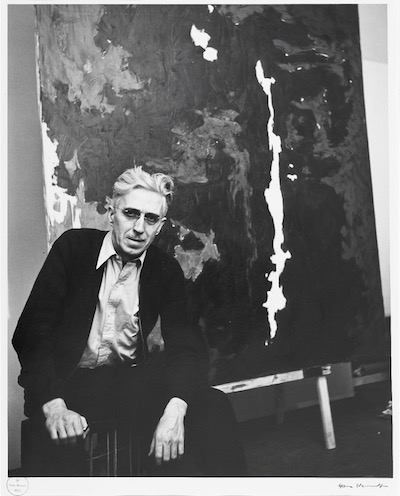 Clyfford Still, the iconic and enigmatic painter, once avowed of his abstractions: "These are not paintings in the usual sense; they are life and death merging in fearful union." In 1957, the Albright Art Gallery (now the Buffalo AKG Art Museum) acquired its first painting by Still (American, 1904–1980). In the years that followed, then-Director Gordon Smith and Chairman of the Board, Seymour H. Knox, Jr. developed a unique relationship with the visionary artist whose early innovations in abstraction had helped pave the way for the Abstract Expressionist movement. Smith invited Still to select the works and oversee the installation of his first museum survey exhibition, Paintings by Clyfford Still, which opened two years later in 1959. Through the artist's correspondence with Smith and numerous visits to Buffalo, Still became convinced that the museum should permanently house a major group of his works, and in 1964 he donated thirty-one canvases dating from 1937 to 1963, which span experimental early abstractions influenced by surrealism to examples of his increasingly spare late style.
Still's trust in Buffalo made it the preeminent place in which to experience his works as a group rather than singly, illustrating the evolution of his career. (This honor the Buffalo AKG now shares with Denver's Clyfford Still Museum, founded in 2011.) The inaugural installation of the new Buffalo AKG Art Museum is a time to recognize the extraordinary debt the museum and its community owe to the artists in the Collection who have entrusted or have allowed their work to be entrusted to our care. This exhibition includes all thirty-three of the museum's paintings by Still alongside documentation of Still's relationship with Buffalo from the museum's archives. After this exhibition, a smaller selection of Still's works will always be found in the context of the museum's permanent collection in a dedicated gallery.