In this triptych, or three-part painting, a central image is flanked by the portraits of two individuals. This format was originally used for Medieval and Renaissance altarpieces, in which the portraits featured the work's commissioners, who were often powerful and influential patrons of the arts.
In Kara Walker's reimagining, however, the features and clothing of these patrons identify them as 19th-century Africans or African Americans. They gaze intently at the central panel, which depicts the installation of a colossal statue of a naked black woman by the sea. This project alternately evokes the forced labor of slaves in 19th-century America and the dream of a culture—perhaps in Africa, at a port on the other side of the transatlantic slave trade—that is by and for black people.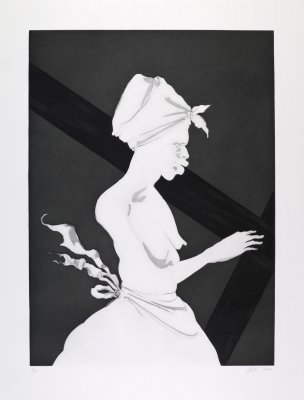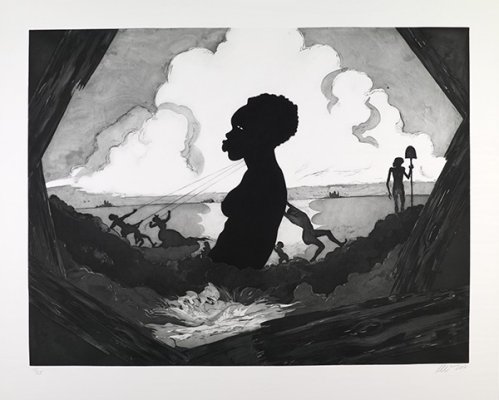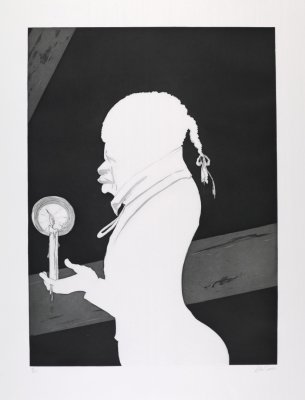 The work's title also contributes to the ambiguity of the narrative: did the central figure here previously fall down and is now being "resurrected," or is it the patrons who are being "resurrected" by supporting this work? Are the resurrected also martyrs (note the planks of wood around the patrons, which could suggest a cross), and if so, for what cause? And how is this story connected to the history of religious European art?