The Buffalo News Summer Jazz Series has been entertaining Western New York with free outdoor jazz concerts on the grounds of the Albright-Knox since 1981. Since this year's series is cancelled due to health concerns related to COVID-19, we invite you to take a look back at past concerts.
Throughout the 1980s, most concerts were performed by the Buffalo Jazz Workshop under the direction of Sam Falzone and featured soloists including Dennis DiBlassio (baritone sax and flute), Pat Labarbera (saxophone and flute), Louise Lambert (vocals and keyboard), Don Menza (saxophone and flute), Sam Noto (trumpet), Joe Romano (alto sax), Jack Schantz (trumpet), Alvin Shepard (saxophone), Richard Shulman (piano), Tommy Tedesco (guitar), and Jeremy Wall (keyboards).
Special concerts during the early seasons include the UB Percussion Ensemble accompanied by computer-generated animation on large video screens on August 3, 1986; Phil Sims and His Big Band on August 14, 1988; and A Tribute to Billie Holiday, featuring an all-female sextet with three singers and three musicians on piano, drums, and bass on July 18, 1993.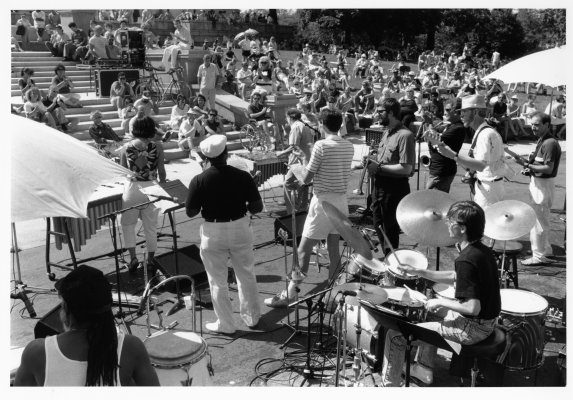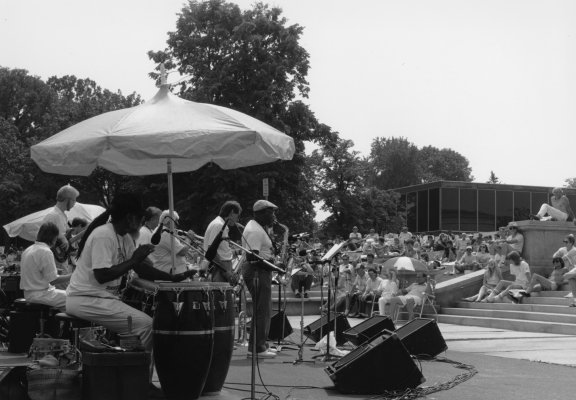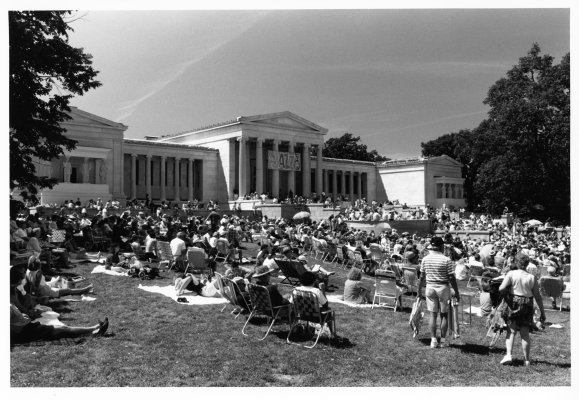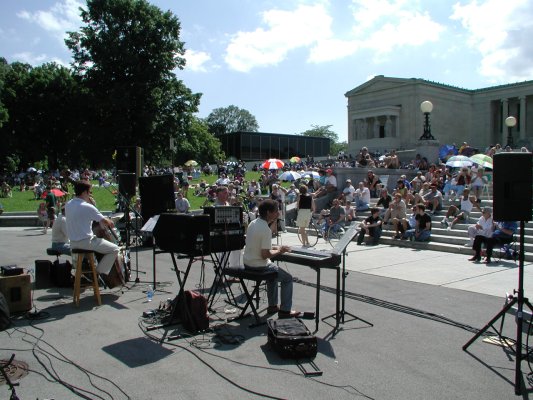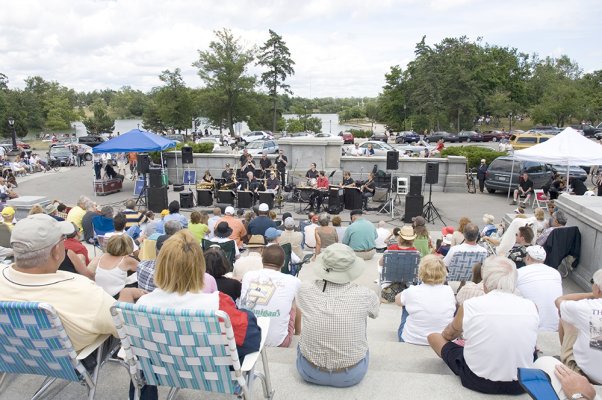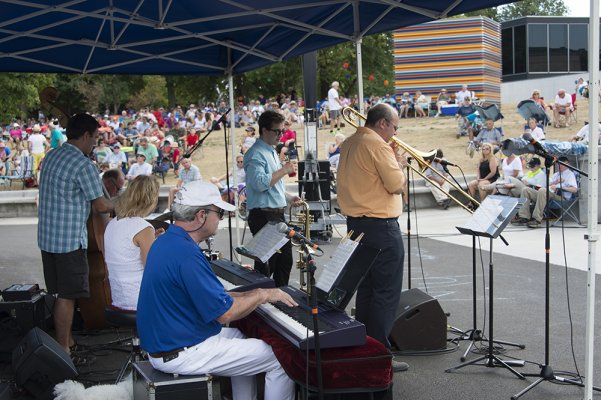 Performers in recent years include the Brendan Lanighan Sextet, the Bobby Jones Trio, the Greg Millar Quintet, the Nancy Kelly Quintet, the Don Menza Septet, vocalist Carla Valenti, Wendell Rivera's Latin Jazz Ensemble, the JD Allen Trio, tenor saxophonist Don Menza, Freddy Cole with guitarist George Kane, Joe Gransden with saxophonist John Sandfort, Laurie Bordonaro with the Bobby Militello Trio, Kevin Mahogany and Bruce Johnstone, Cindy Miller with the Bobby Jones Trio, George Caldwell with saxophonist Bobby LaVell, the Bobby Militello Quartet, Three Generations of Hasselbacks, and, of course, Stanford Lipsey's favorite jazz artist, tenor saxophonist Don Rice.
The Summer Jazz Series was the brainchild of Stanford Lipsey and has been made possible since its inception through Lipsey's generosity. A devoted music aficionado, Lipsey was also an accomplished photographer and served as Publisher of The Buffalo News from 1983 until 2012. Together with his wife Judi he has greatly enhanced the vibrancy of our Western New York community by supporting major arts and architectural initiatives. We enthusiastically look forward to the return of this beloved event, supported by the Stanford and Judith Lipsey Foundation, on the grounds of the expanded Buffalo AKG Art Museum in the near future.