Naum Gabo
Saturday, March 2, 1968–Sunday, April 14, 1968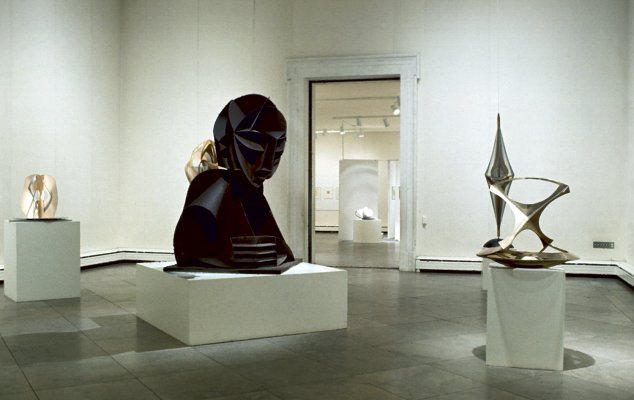 This exhibition consisted of 105 works by the pioneer Constructivist artist Naum Gabo (American, born Russia, 1890–1977), dating from the large Head of 1916 through Vertical Construction #1, completed in 1967. It was Gabo's first retrospective exhibition in the United States for 20 years.
This exhibition was part of Plus by Minus: Today's Half Century, an an exhibition of 333 works by 92 artists organized in conjunction with the second Buffalo Festival of the Arts Today.
This exhibition was organized by Douglas MacAgy.