A Look at Romare Bearden
Saturday, May 11, 2002–Sunday, July 28, 2002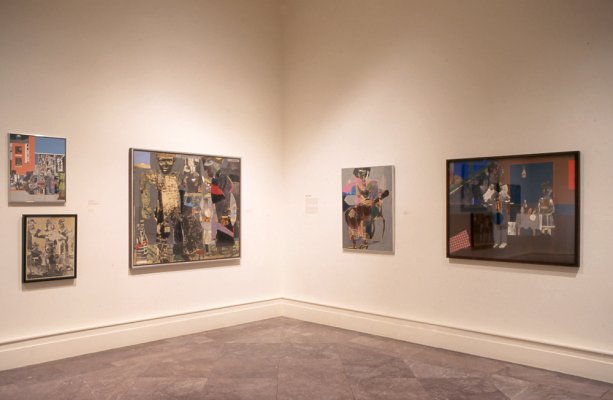 1905 Building
One of the best-known African-American artists of the 20th century, Romare Bearden has been widely admired as a master of collage and a chronicler of the black experience in America. With pasted bits of magazines, newspapers, and art books, Bearden composed images that layer references to Africa, the African-American experience, America, art history, and the personal into a comprehensive whole. While drawing on influences from 13th century Italian artists, to Henri Matisse and abstract expressionism, Bearden created an art form that resembled jazz.
A Look at Romare Bearden highlighted the Wallach Family Collection, and celebrated the friendship that developed between the local collector Sidney Wallach and Bearden during the 1950s in Paris. The exhibition featured Bearden's complete artistic range, including early works in watercolor, acrylic, and oil, with additional selections from local and regional collections.
This exhibition was organized by Associate Curator Claire Schneider.