Andrea Harden
Director of Human Resources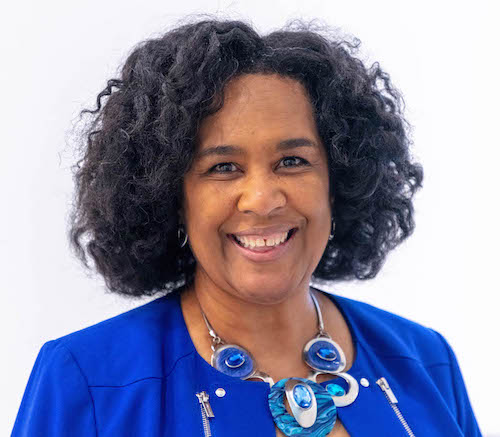 Andrea Harden, SPHR, is the Director of Human Resources at the Buffalo AKG Art Museum and has more than twenty years of senior-level management and consulting experience in the areas of training and development, employee relations, harassment prevention, diversity and inclusion, change management, and effective communication.
She is a key partner in supporting museum leadership, with a focus on employee engagement, relationship management, and Inclusion, Diversity, Equity, and Accessibility (IDEA). Harden is responsible for the development and administration of various plans and procedures that guide and support museum staff, including recruitment, retention, performance management, development, and compliance.
Harden collaborates with the museum's director and other staff to understand, refine, and implement the museum's strategic plan. She works with the Buffalo AKG's Leadership Team and Department Heads to ensure alignment of departmental and individual goals and objectives with the broader institutional plan, which includes coordinating IDEA processes, programs, and initiatives in collaboration with other Leadership Team members, ensuring the integration and measurability of IDEA in all aspects of museum operations alongside institutional goals, and making changes and updates as needed to ensure compliance with local, state, and federal employment laws and regulations and best practices for museums.

Prior to joining the Buffalo AKG, Harden held management positions with Praxair Inc., a Fortune 500 international company, and Definity Health (now UnitedHealthcare Group, Inc.). As an independent HR consultant, Harden leveraged her experience to bring insight, perspective, and experience in all aspects of human resources to her various clients. Her work with senior leaders as a strategic advisor enabled her to present human capital solutions and offer direction on business strategy. Her strength has been and continues to be her ability to effectively support, strengthen, and revitalize organizations to help them attract, retain, and develop the right talent. She was also the owner and lead facilitator of Harden Training Partners, focusing on facilitating and leading meaningful conversations around diversity and inclusion.

Harden completed her MBA with a concentration in Human Resources at the State University of New York at Buffalo. She also holds a top-level, nationally recognized certification of Senior Professional in Human Resources from the HR Certification Institute and is a certified trainer through Development Dimensions International (DDI®) and a Certified Organizational Engineer for I-OPT® Assessment Tools. Harden was the co-chair of the 2009 class of Leadership Buffalo and is a member of the 2019 inaugural cohort of the Karen Lee Spaulding Oishei Fellowship for Leaders of Color.