Behind the Scenes with the Albright-Knox Public Art Initiative
By Curator of Public Art Aaron Ott
Thursdays, July 9, 16, and 23, 2020, 12–1 pm EST
Join Curator of Public Art Aaron Ott for a series of talks about the latest projects with the Albright-Knox's Public Art Initiative. The goal of the Initiative is to create spaces of dialogue where diverse communities have the ability to socially engage with, actively respond to, and cooperatively produce great public art that is capable of empowering individuals, creating stronger neighborhoods, and establishing Western New York as a critical cultural center.
Registration
This member-exclusive series is free for Albright-Knox members. Register online using the links below. Please register for each of the three lectures individually if you would like to attend the entire series. You will receive an email reminder the day of the lecture with directions for joining the webinar. Please contact membership@albrightknox.org with any questions or for assistance.
Lectures
Lecture 1: Works, from Home
Thursday, July 9, 2020, 12–1 pm EST
In an effort to help build community spirit and highlight the broad range of artistic talent in Western New York during this time of social distancing, the Public Art Initiative is working with 16 local artists on a collaborative mural project. Using materials provided by the Albright-Knox, each artist is painting independently on a section of Polytab or "parachute cloth." The finished sections will be assembled for installation in August 2020. Participating artists include Obsidian Bellis; Julia Bottoms; Tricia Butski; Fotini Galanes; Jay P Hawkins, Sr.; Ashley Johnson; Jon Mirro; MJ Myers; Sarah Myers; Karle Norman; Omniprism; Chris Piontkowski; Jennifer Ryan; Jason Seeley; Rachel Shelton; and Adam Weekley. In this conversation, Ott will discuss the selection of this group of artists, which represents a broad cross-section of signature styles and diverse backgrounds. Register Online
Lecture 2: A Preview of Swoon at Albright-Knox Northland
Thursday, July 16, 2020, 12–1 pm EST
Swoon, who emerged from the street scene in the early 2000s to establish herself as one of the most thoughtful and thought-provoking artists working today, will be the next featured artist at Albright-Knox Northland. Seven Contemplations, opening September 26, 2020, will feature several iconic works from Swoon's career and will include such wide-ranging themes as meditations on the primordial self, birth and death, fear and suffering, transformation and healing, grace and forgiveness. Swoon's work is beautiful, intricate, and dense, but often deals with challenging themes of healing from trauma. In this conversation, Ott will address the thematic development of the exhibition and the relevance of the artist's practice to timely topics such as addiction, sickness, and fractious community relationships. Register Online
Lecture 3: James Cooper and the Buffalo Zoo
Thursday, July 23, 2020, 12–1 pm EST
Buffalo-based artist James Cooper III has created a mural in collaboration with the late local historian Christine Parker that celebrates the life and legacy of John Brent, Buffalo's first African American architect and a notable civic leader. Among Brent's most significant architectural designs was the Michigan Avenue branch of the YMCA (1928), and he posthumously received recognition for the gates and landscape architecture he produced for the Buffalo Zoological Gardens. Cooper's mural will be installed this summer at the Buffalo Zoo. In this conversation, Ott will discuss the impact of the local arts scene through pioneering and tenacious artists like Cooper and how their legacies of production are on a larger continuum of meaning. Cooper is the Vice President of the Western New York Urban Arts Collective and an advocate for regional artists of color, especially young Black artists. Register Online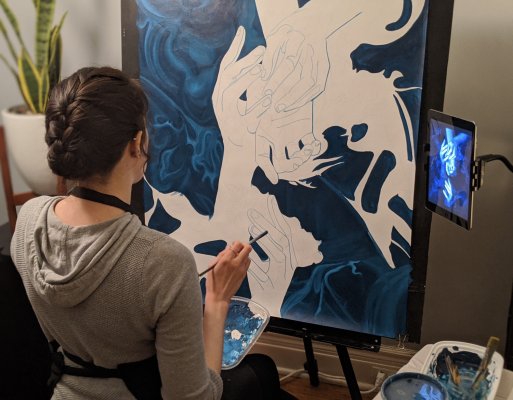 Initiative Sponsors

The Public Art Initiative was established and is supported by leadership funding from the County of Erie and the City of Buffalo.