UB Department of Art Visiting Artist Speaker Series with Difference Machines Artist Sean Fader
Monday, November 1, 2021
6:30 pm EDT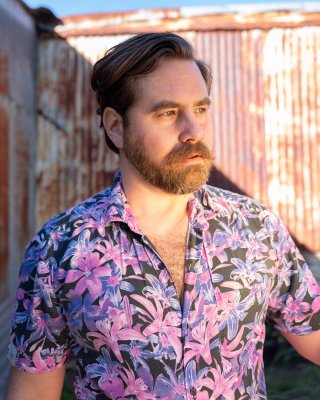 FREE
Center for the Arts Room 112, UB North Campus
Artist Sean Fader, whose work is featured in Difference Machines: Technology and Identity in Contemporary Art, will present an overview of his artistic practice as part of the University at Buffalo Department of Art Visiting Artist Speaker Series.
About the Artist
Sean Fader (he/him/his) is interested in how photographs circulate in digital systems, including on social media. His works and performances explore how digital technologies are transforming our concepts of sharing and collective authorship. His recent work was featured in the solo show Thirst/Trap at Denny Dimin Gallery, New York, NY (2020). Fader is a Professor of Photography at Tulane University.
About the Exhibition
Difference Machines: Technology and Identity in Contemporary Art brings together a diverse group of seventeen artists and collectives who creatively reimagine the digital tools that shape our lives. The exhibition includes projects that span the last three decades, ranging from software-based and internet art to animated videos, bioart experiments, digital games, and 3-D printed sculptures. Together, these works explore the aesthetic and social potential of emerging technologies.
About the Series
The University at Buffalo Department of Art regularly invites artists, critics, historians and designers to participate in the Department of Art Speaker Series, classroom lectures and critiques. The lecture series happens every fall semester and is free to the public. View Full Schedule
The Albright-Knox's exhibition program is generously supported by The Seymour H. Knox Foundation, Inc.