pARTy
Celebrating Art, Artists, and the Greater Art World
Saturday, September 9, 2023
6 pm - 9:30 pm EDT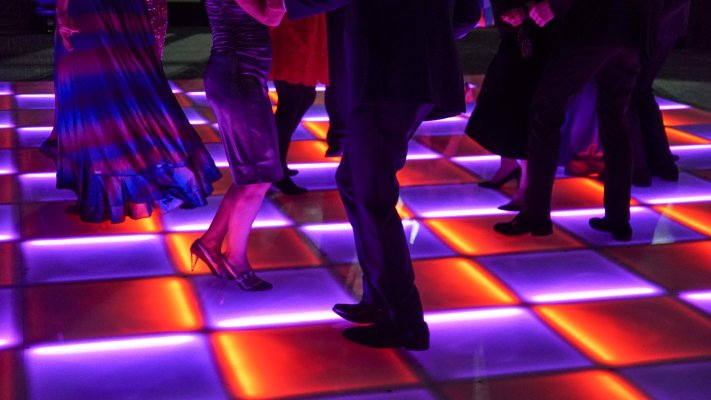 Presented by: 


afterpARTy Presented by: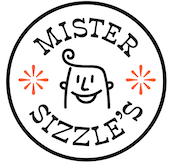 ---
6 pm - pARTy, Buffalo AKG Art Museum




9:30 pm - AfterpARTy (secret location to be revealed that evening!)

Please join the Buffalo AKG Art Museum for pARTy, a festive soirée for the greater art world and a capstone to the museum's inaugural season. Chaired by Buffalo's own Amy Cappellazzo, pARTy welcomes guests from around the globe to Buffalo for a festive—but not fancy—event.
Revel in masterworks adorning the fresh walls of the new Buffalo AKG galleries and watch the campus come to life through pop-up performances and music. Hop a bus to a secret afterparty; the location will be revealed that evening.
Three artists who have made a significant impact on Buffalo's built landscape through their architectural commissions in the Buffalo AKG will be honored at the event: Miriam Bäckström, Firelei Báez, and Olafur Eliasson, as well as the artists on view in the inaugural reinstallation of the collection. The weekend will also commemorate the launch of the Buffalo AKG National Council, a new group of museum supporters and ambassadors who live beyond Western New York.
We hope you consider supporting this weekend aimed at showcasing the bold, cutting-edge spirit of the Buffalo AKG's curatorial program and the warm and welcoming charm of our city and community. Every dollar raised from this special event will benefit the Buffalo AKG Art Museum as it enters a new era of artistic and cultural excellence.
- Valet parking will be available
- Festive (but not fancy) attire

For questions regarding tickets or sponsorships, please contact Tori Claflin, Events Coordinator, at vclaflin@buffaloakg.org or 585.507.9456 (mobile) or Katie Homer, Manager of Philanthropy, at khomer@buffaloakg.org or 585.746.6937 (mobile). Underwriting opportunities are available.
---
Sponsorship Opportunities and Tickets

$350 Individual Ticket

$5,000 Modernist 
Tickets for four guests, plus two complimentary tickets for artists, curators, or museum professionals

$10,000 Collector
Tickets for eight guests, plus four complimentary tickets for artists, curators, or museum professionals
$15,000 Exhibitor
Tickets for twelve guests, plus six complimentary tickets for artists, curators, or museum professionals
Purchase Tickets and Sponsorships
---
Chairperson
Amy Cappellazzo
Committee
Nando Alvarez-Perez and Emily Ebba Reynolds
Kevin Aman
Jonathan J. Amoia
Richard Armstrong
Ryan H. Arthurs
Doug and Abby Bennett
Rick Cappellazzo
Cathleen Chaffee
Michael Darling
Louis Grachos
Andrew and Christine Hall
Francisco Hernandez-Ilizaliturri
Terri Katz Kasimov
Genevieve and Benjamin Kicinski
David H. Kimelberg
Norty and Vicki Knox
Jody B. Lippes
Christine and Richard Mack
Julia Mechtler
François Rochon and Isabelle Renaud
Deborah Ronnen
Elisabeth Samuels
Rick Smith
Patti and Thurman Thomas
Emily Tucker
Drew Watson
Ian J. Wilson
Sponsors
Exhibitor
Art Intelligence Global, LLC
White Cube
Collector
Charles Balbach
Helen and Andy Cappuccino
Christie's
Alice and Jeremy Jacobs, Jr.
Christine and Richard Mack
Marie Novello in Memory of Jay M. Novello
The OSC Charitable Foundation
Paddock Chevrolet
John and Kristin Somers
The Thurman Thomas Family Foundation / Uniland Development Company
West Herr Automotive Group
Modernist
Almine Rech Gallery
Buffalo Institute for Contemporary Art
Carly and Joe Battin
PDX Contemporary Art - Jane Beebe
Andy and Christine Hall
Keller Technology Corporation
David and Shelley Kimelberg
Victoria Beck Newman and James Newman
Sanderson Wealth Management, LLC
Edna Louise Liquidations / Charmaine L. Then
Dr. Ian J. Wilson
Mrs. Ralph C. Wilson, Jr.
David Zwirner
Special Gifts and Arrangements
AML RightSource, LLC
Bison Botanics
Dr. Francisco Hernandez-Illizaliturri
Kate Todd Hubbell
Roberta and Michael Joseph
Brian Milbrand
Morris Masonry Restoration
Palm Bay
Posner Metals
Clark Rigging and Rental Corporation
Tanya Bonakdar Gallery
Tommyrotter Distillery
Wayland Brewing Company