Members' Opening for Sarah Braman: Finding Room
Friday, July 29, 2022
5 pm - 8 pm EDT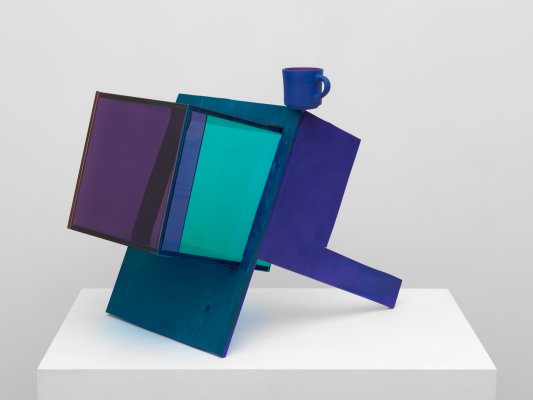 FREE for members of the Buffalo AKG Art Museum and Frank Lloyd Wright's Graycliff
Location: Frank Lloyd Wright's Graycliff (Get Directions)
Buffalo AKG members and Graycliff members are invited to attend an exclusive Members' Opening in celebration of Sarah Braman: Finding Room. Join us for an evening at Graycliff and be among the first to preview this unique collaborative exhibition that bridges nature and architecture through indoor and outdoor sculpture installations. Enjoy self-guided as well as guided, exhibition-based tours within the historic home; explore the grounds of the property set atop the bluffs of Lake Erie; and connect with other Buffalo AKG and Graycliff members over drinks and light food.
Additional Information
Comfortable outdoor attire and footwear is strongly recommended (stiletto heels are not allowed inside the restored historic interiors)
Proof of membership is required upon checking in
Information regarding accessibility and parking can be found at experiencegraycliff.org or by calling Graycliff staff at 716.947.9217
Please consider carpooling as parking is limited
Registration
Due to an overwhelming response and the venue's strict capacity restrictions, the Members' Opening for Sarah Braman: Finding Room is SOLD OUT. Thank you for your interest in this event. Please know we will not be able to accommodate anyone who has not registered.
Buffalo AKG members are invited to visit the special exhibition Sarah Braman: Finding Room at Graycliff from July 30, 2022, to March 19, 2023, and receive free admission as part of their member benefits.
Please note: The exhibition is accessible only during guided tours and special events, including The Market at Graycliff. Buffalo AKG members receive free Art Tours, Standard Tours, and Open House Tours, as well as discounted Extended Tours and events. Art Tours are offered on opening weekend July 30 and 31, as well as Fridays and Saturdays at 2:30 pm, and the first Saturday of the month at 11:30 am during the run of the exhibition.
Advance registration is required for all tours and to visit the exhibition. You can also reserve your visit by calling Graycliff staff at 716.947.9217. Buffalo AKG members must present their membership card upon arrival.
Event Sponsor

The Members' Opening of Sarah Braman: Finding Room is made possible by the generosity of the Hunt Charitable Foundation.

Public Art Initiative Sponsors

The Public Art Initiative was established and is supported by leadership funding from the County of Erie and the City of Buffalo.