Gallery Talk—Shade: Clyfford Still / Mark Bradford
Friday, June 3, 2016
6 pm - 6:30 pm EDT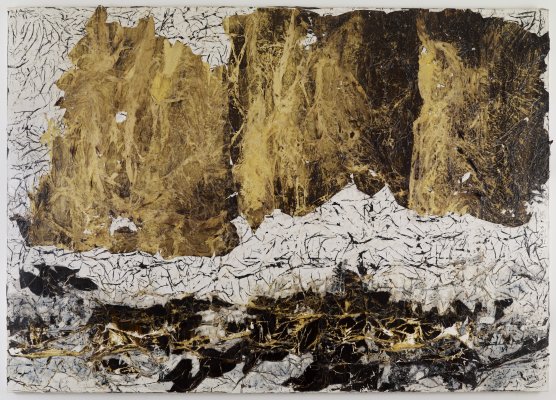 FREE
1905 Building, South Galleries 
Join Albright-Knox Senior Curator Dr. Cathleen Chaffee for a discussion of the exhibition Shade: Clyfford Still / Mark Bradford, which features the work of celebrated American artists Mark Bradford (born 1961) and Clyfford Still (1904–1980).
For the exhibition, Bradford has helped select more than twenty paintings from the Albright-Knox's important collection of works by Still. In adjacent galleries, Bradford presents a group of his own paintings—created specifically for this exhibition—that manifest an ongoing conversation with both Still's abstractions and the broader legacy of Abstract Expressionism.
While this talk is free, museum admission is required to view this special exhibition.  
Another gallery talk on Shade: Clyfford Still / Mark Bradford will take place on Friday, June 3, at 7 pm.
Part of M&T FIRST FRIDAYS @ THE GALLERY
On the first Friday of every month—from 10 am to 10 pm—admission to part of the museum and select events are free for everyone. Art classes and certain tours are available to the general public for a fee. Learn More