Emerging Voices in Contemporary Art: Eija-Liisa Ahtila in Conversation with Janne Sirén and Cathleen Chaffee
Friday, October 9, 2015
7:15 pm - 8 pm EDT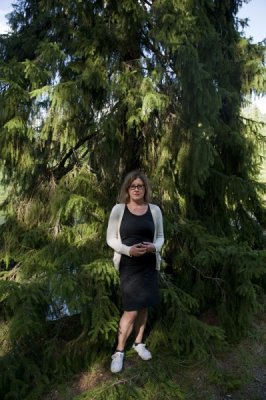 FREE
Auditorium
On the occasion of the opening of the special exhibition Eija-Liisa Ahtila: Ecologies of Drama, please join us for a conversation between artist Eija-Liisa Ahtila, Peggy Pierce Elfvin Director Dr. Janne Sirén, and Senior Curator Dr. Cathleen Chaffee.
In conjunction with FinnFest USA 2015 in Buffalo, the Albright-Knox presents a uniquely beautiful and immersive exhibition of the works of Eija-Liisa Ahtila. This is the first United States–based career survey of the work of this pioneering Finnish artist, photographer, and storyteller who, for more than twenty years, has been at the forefront of moving-image installation.
A free public opening of Eija-Liisa Ahtila: Ecologies of Drama takes place from 7 to 9 pm. 
Exhibition and Event Sponsors

Eija-Liisa Ahtila: Ecologies of Drama has been made possible through the generous support of Curbell, Inc., and the Finnish Cultural Foundation with additional support from The American Scandinavian Foundation and the Marian Goodman Gallery, New York, Paris, and London.

Technical support provided by Advantage TI.

The Emerging Voices in Contemporary Art series is made possible by the Robert Lehman Foundation.