Artist Talk: Mark Bradford at PS 192 Buffalo Academy for Visual and Performing Arts
Tuesday, May 24, 2016
6 pm EDT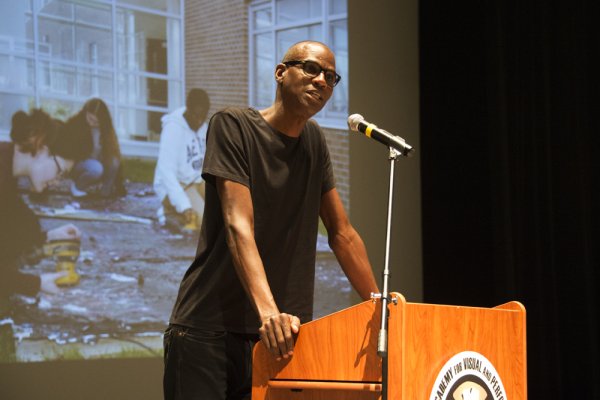 FREE
PS 192 Buffalo Academy for Visual and Performing Arts
In advance of the May 25 opening of Shade: Clyfford Still / Mark Bradford at the Albright-Knox, Mark Bradford will give a public talk on May 24 at PS 192 Buffalo Academy for Visual and Performing Arts. Bradford will speak about his work as an artist and his cofounding of Art + Practice, an arts and education nonprofit in Los Angeles' Leimert Park neighborhood whose mandate is to create an educational platform that supports the acquisition of practical skills for foster youth and stresses the cultural importance of art within a larger social context.
The talk will be followed by a community reception during which Buffalo Academy for Visual and Performing Arts students will unveil a mural they are working on inspired by the work of Mark Bradford. For questions, please contact Albright-Knox Public Art Projects Coordinator Eric Jones at ejones@albrightknox.org.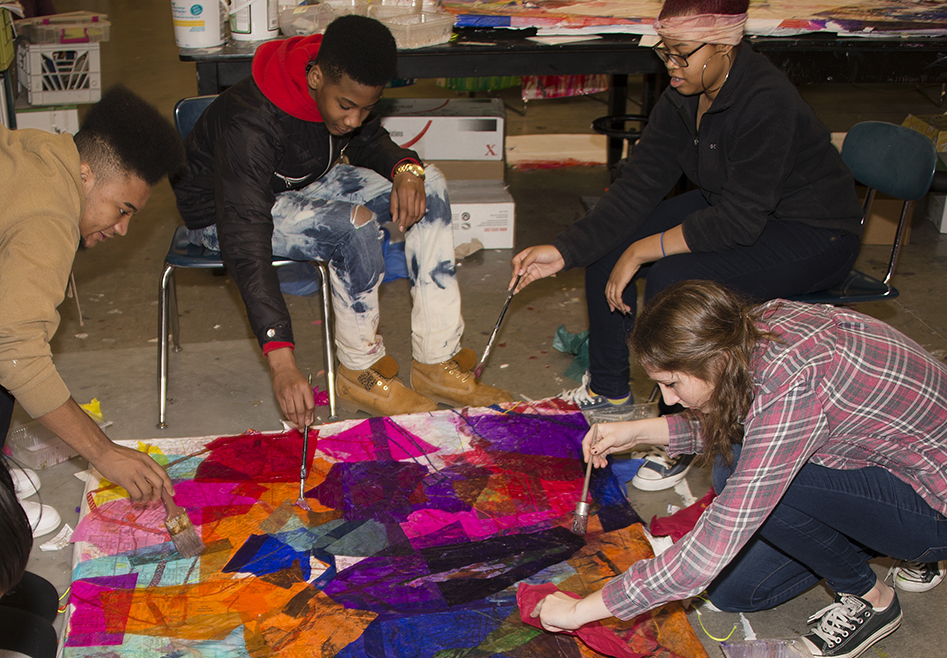 More About the PS 192 Mural Project
In the months leading up to Shade: Clyfford Still / Mark Bradford, Mark Bradford's exhibition at the Albright-Knox, students from the Buffalo Academy for Visual and Performing Arts are working to develop and research themes related to urban renewal in Buffalo. Their work is inspired by Bradford's own studio processes and his engagement with community in Los Angeles. The students are creating visual representations of their reflections on community, their concerns for the environment, and their aspirations for the future. They are transforming the research they have conducted into a five-panel mural that considers Buffalo and its current renaissance through the lens of some of its students, based on their own experiences, analysis, and discussions. These student artists will unveil their mural project for the first time during a community reception following Bradford's talk at PS 192 on May 24.
Exhibition Sponsors

Shade: Clyfford Still / Mark Bradford has been made possible through the generosity of First Niagara Foundation, Mr. and Mrs. Charles W. Banta, Jay Goldman, Hauser & Wirth Inc., Deborah Ronnen, and Amy and Harris Schwalb.

The First Niagara Foundation is proud to serve as the official Education Sponsor of this exhibition. Their sponsorship will underwrite free admission to the exhibition for all K–12 students in Erie County during the months of July and August, among other programming. 

Education programming for this exhibition is presented in partnership with the City of Buffalo.