Tony Smith's Cigarette, 1961–67, was originally installed on the Elmwood Avenue Lawn on February 6, 1968, as part of the Second Annual Buffalo Festival of the Arts Today. The work was reinstalled on the museum's grounds in August 2000.
Cigarette is a perfect example of Smith's trademark monumental minimalist sculptures. He created abstract geometric constructions that utilize simple forms to create strikingly complex compositions. The three-dimensionality of his works make them interesting to view from many different directions. 
The title and shape of Tony Smith's large outdoor steel work was inspired by an everyday item. For this minimal sculpture, he drew inspiration from the appearance of a cigarette that had been lightly puffed and ground out in an ashtray.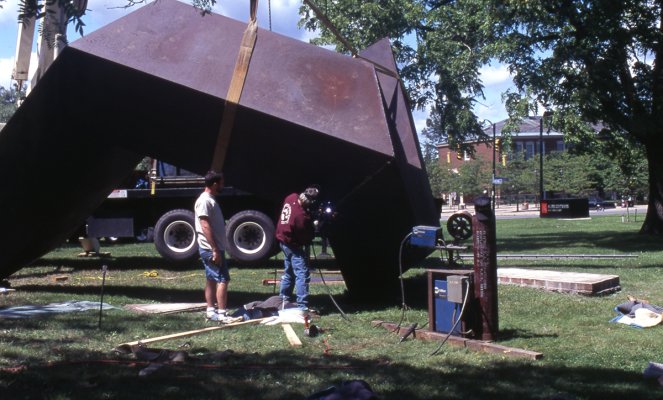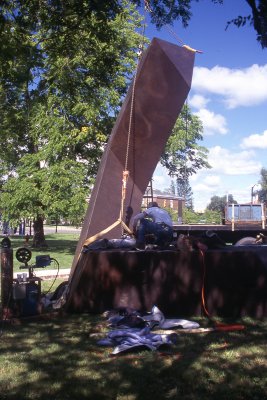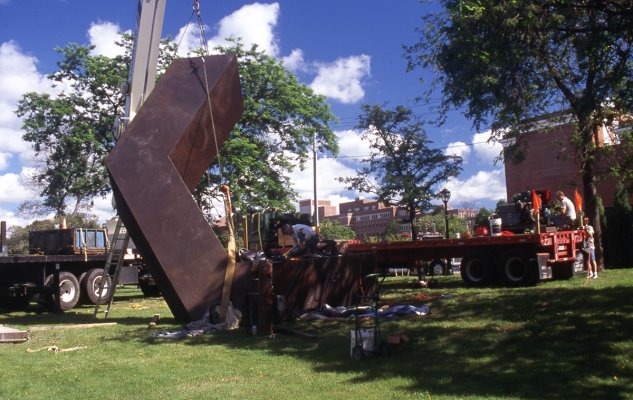 Artwork: Tony Smith (American, 1912–1980). Cigarette, 1961–67. Corten steel, 180 x 216 x 312 inches (457.2 x 548.6 x 792.5 cm). Collection Albright-Knox Art Gallery, Buffalo, New York; Gift of the Seymour H. Knox Foundation Inc., 1968 (1968:4). © 2016 Artists Rights Society (ARS), New York.