The Spirit of Joseph Cornell: A Curator's View of Works on Paper from the Permanent Collection
Friday, April 5, 2002–Sunday, September 22, 2002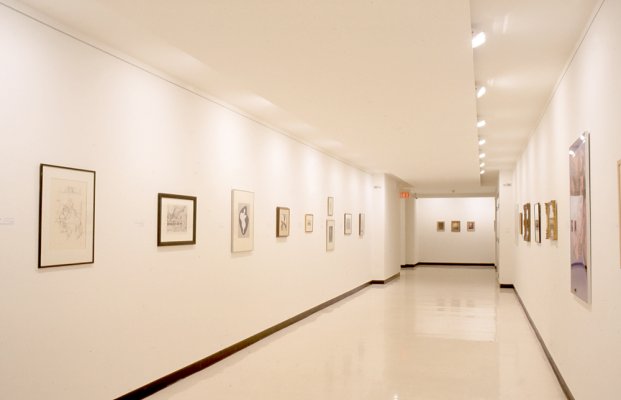 Clifton Hall Link
Joseph Cornell is known for his small, box collages filled with the wonderful, but often forgotten, objects of daily life. Cornell imbued childhood artifacts, found art historical images, and celestial maps, with a sense of discovery and poetic allusion. This exhibition featured six rarely seen Cornell collages from the Albright-Knox's collection.
The exhibition's installation employed Cornell's unconventional juxtapositions as inspiration for selecting and hanging works on paper from the museum's collection. The Spirit of Joseph Cornell, devoted to Cornell's fascinating vision, served as a complement to A Look at Romare Bearden.
This exhibition was organized by Associate Curator Claire Schneider.