Voices in Contemporary Art: Nari Ward, "If You Sense Something, Say Something"
Thursday, January 11, 2018
7:15 pm EST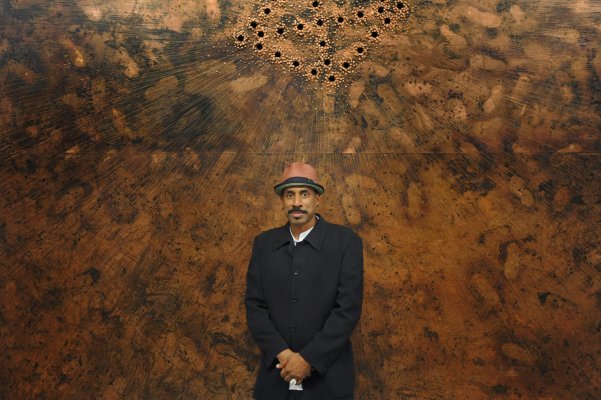 FREE
Auditorium
Join us for a talk by Jamaican artist Nari Ward. The artist will discuss his work, including Loisaidas LiquorsouL, 2011, in the Albright-Knox's collection, as well as Jacuzzi Bed, 2013, which is part of the special exhibition Out of Sight! Art of the Senses.
Learn more about the Voices in Contemporary Art Lecture Series.
About the Artist
Nari Ward (Jamaican, born 1963) is best known for his transformation of objects systematically collected from his Harlem neighborhood into elaborate and thought-provoking sculptural installations. Weaving together culture, history, and personal narrative, he explores issues surrounding race, poverty, consumer culture, sex, and immigration. In 2012, Ward was the recipient of the Rome Prize from the American Academy in Rome. He has also received awards from the American Academy of Arts and Letters (1998), the National Endowment for the Arts (1994), and the Pollock-Krasner Foundation (1996).
Ward's work has recently been exhibited in solo exhibitions at the Institute of Contemporary Art, Boston (2017); Pérez Art Museum Miami (2015); SCAD Museum of Art in Savannah, Georgia (2015); and MASS MoCA in North Adams, Massachusetts (2011). His work has been collected by numerous museums, including the Albright-Knox Art Gallery; The Museum of Modern Art, New York; The Studio Museum in Harlem, New York; Walker Art Center, Minneapolis; and Whitney Museum of American Art, New York.
He received a BA from City University of New York, Hunter College in 1989 and an MFA from City University of New York, Brooklyn College in 1992. Ward lives and works in New York.