Voices in Contemporary Art: A Conversation with Stephen "ESPO" Powers
Thursday, September 27, 2018
7 pm EDT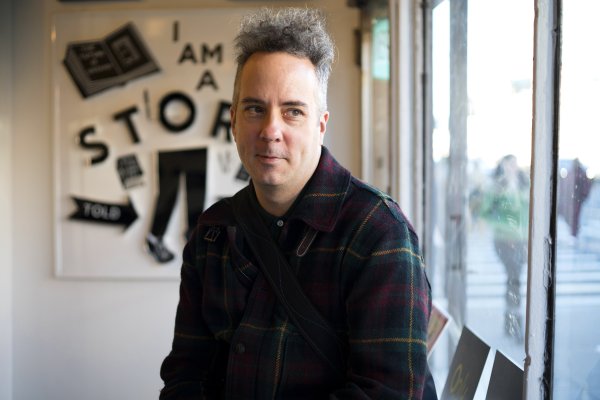 FREE
Auditorium
With so much misdirection in our world, let renowned artist Stephen Powers show you the way with his Emotional Wayfinding project, now taking shape throughout Erie County. Powers, who began his career as the groundbreaking street-artist ESPO, comments on contemporary culture in painted and screen-printed signs and murals. His works rely on vernacular language, wit, and heartfelt messages to gently but poignantly reorient our awareness of our surrounding environment and relationships with each other. By producing a large series of simultaneously independent and interconnected works for Emotional Wayfinding, Powers seeks to heighten our capacity for consciousness and caring. 
Powers will discuss his career and Emotional Wayfinding with Public Art Project Coordinator Zack Boehler. Shop AK will have the artist's t-shirts and tote bags for sale, and Powers will be available to sign merchandise following the conversation.
Program Sponsor

Voices in Contemporary Art is presented by HSBC Bank USA.