Thursday Night Music - Son Borikua
Thursday, September 28, 2023
5:30 pm - 7:30 pm EDT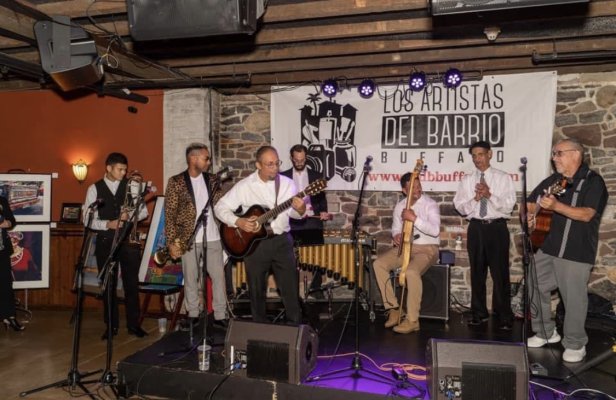 FREE
Town Square, Knox Building

Join us for a performance from the band Son BoriKua! Son BoriKua performs traditional Afro Cuban–Puerto Rican music while incorporating their own influences.
About the Band 
Son BoriKua has blended different variations of the Latin Genre for eight years to create its own unique sound, "Tropical Salsa." Influenced by the Classical Trio music of Puerto Rico and the Son Montuno of Cuba ala Buena Vista Social Club, they've incorporated this music in keeping with the tradition of Afro-Cuban / Puerto Rican music heritage.

Manuel "Manny" Perez, director and band leader, states that Son BoriKua has a simple mission, "To make you dance and leave you without any worry." Nominated by Jazz Buffalo for Latin Jazz Group of the Year 2019, 2020, and 2021, Son BoriKua is currently working on their next single, "Mi Isla Criolla," which is set to debut in the fall of 2023.