Squeaky Wheel's 18th Animation Fest!
Friday, September 3, 2021
8 pm EDT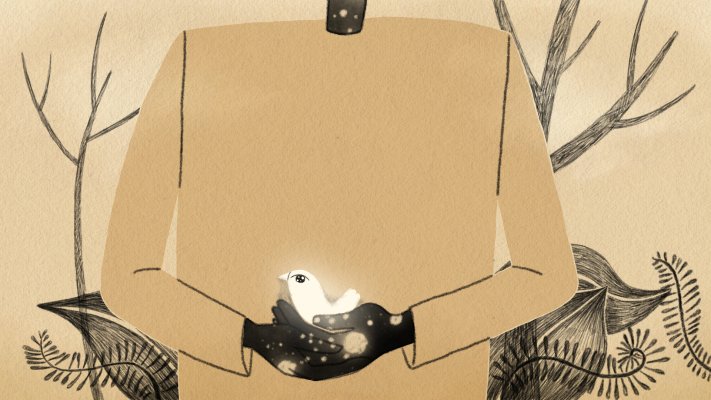 FREE
Albright-Knox Northland Parking Lot and Virtual Event
Squeaky Wheel's family-friendly Animation Fest returns to delight, amaze, and excite with a program of short films from Buffalo and around the world! In partnership with Villa Maria College, this year's Animation Fest will be an outdoor drive-in and sit-down screening in the parking lot of Albright-Knox Northland. Join us under the stars for a dazzling showcase of artist-made animations, from hand-drawn and stop-motion to 3-D modeling and more. If you can't make it in person, be sure to join the virtual Fest, screening simultaneously wherever you are!
The 18th Animation Fest features films by Abby Castillo, Becky Brown, Benjamin Rosenthal and Eric Souther, Emma Geiger, Gabriella Mykal, Hanlin Wang, Lydia Moyer, Petra Zlonoga, S4RA, and Terrance Houle and Neko Wong-Houle. This year's event welcomes back curator Tabia Lewis, who will provide a special remote introduction to the event. A Q&A with the curator and filmmakers will take place on Google Docs after the screening. You can see descriptions of the films and biographies of the filmmakers and curator on Squeaky Wheel's website.
How to Attend In-Person
Please review our Courtesy Code and then register online. On September 3, drive-in and view the event from your car or bring blankets and lawn chairs. Snacks will be available.
How to Attend Virtually
Please register online. On September 3, we will send you an email with a link to access the films, which will be accessible for 24 hours. Squeaky Wheel members get extended access to the films for 72 hours. 
About the Program
These pieces speak to disruption or (re)construction, largely by non-narrative means. It felt really relevant considering the people of the world at large had experienced a huge disruption and almost simultaneous reconfiguration of their lives so recently. These two things aren't necessarily opposites, but complementary and sometimes the very antidote to one another. When something we know to be just or honest isn't, we make a motion to disrupt that; that which we don't understand, we examine in an attempt to. – Guest Curator Tabia Lewis
About Squeaky Wheel

Squeaky Wheel Film & Media Art Center has a mission to continue a legacy of innovation in media arts through access, education, and exhibition. We envision a community that uses electronic media and film to celebrate freedom of expression and diversity of voice. For more information, visit www.squeaky.org.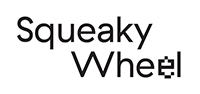 About Partner Sponsor

Animators belong at Villa. Look around: Animation is everywhere—movies and TV, advertising, video games. Future animators are curious, creative, and embrace technology in meaningful ways. But most importantly—they're storytellers. They have rich imaginations and take inspiration from other disciplines like photography, music, and film. At Villa, you'll channel what you discover to create characters and environments that capture the interests of a range of audiences. Learn more about Villa's Animation program.