Public Exhibition Opening for Four Solo Exhibitions
Friday, February 17, 2017
7 pm - 9 pm EST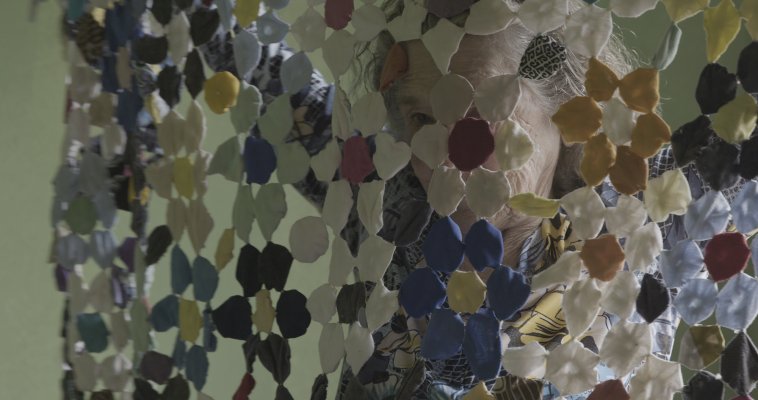 FREE
Please join us for a free public opening of four solo exhibitions: Tamar Guimarães and Kasper Akhøj: Studies for A Minor History of Trembling Matter, Jacob Kassay: OTNY, Eric N. Mack: Vogue Fabrics, and Willa Nasatir.
At 7:15 pm, hear from the exhibitions' curator and featured artists in Voices in Contemporary Art: Artists in Conversation with Senior Curator Cathleen Chaffee.
About the Artists and Exhibitions
The Albright-Knox's close collaborations with artists, its artist-centric curatorial approach, and its commitment to explore contemporary visual culture have always been central to our mission. This month, we continue that tradition with the debut of four new exhibitions that are also the artists' first solo projects in an American museum.
Studies for A Minor History of Trembling Matter focuses on Tamar Guimarães and Kasper Akhøj's research in Palmelo, a small town in Brazil where half of the town's inhabitants see themselves as spiritual mediums while also holding day jobs as civil servants. Jacob Kassay presents new works dispersed through the museum's galleries and transitional spaces that draw attention to the way we rationalize, navigate, and narrate our own movement through space. Eric N. Mack's paintings and sculptures interweave found materials, soft sculpture, wearable fashion, and display devices. Willa Nasatir debuts a group of immersive new photographs that capture her unique process of staging, photographing, editing, and rephotographing to create suggestive narratives within elaborate sculptural landscapes. 
All four exhibitions will be on view through June 18, 2017.
Exhibition Sponsors

These exhibitions were made possible through the generosity of the Fundación Jumex Arte Contemporáneo and The Seymour H. Knox Foundation.