The Movement of Joy
Thursday, January 7, 2021
7 pm EST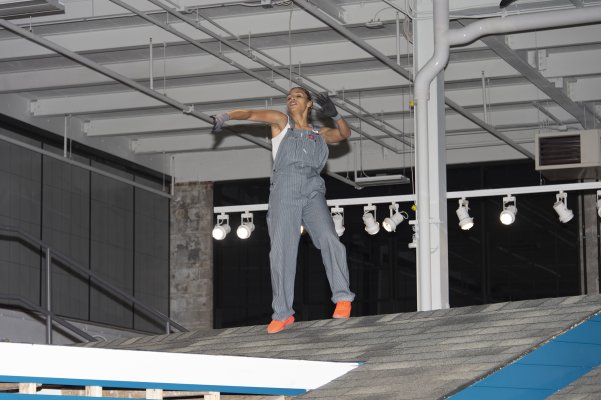 FREE
Virtual Event
Join us for a free virtual presentation of "The Movement of Joy" with dancer and choreographer Naila Ansari and singer and songwriter Drea d'Nur, presented on the occasion of Swoon: Seven Contemplations.
"The Movement of Joy" defines and imagines joy through the archiving of performance, looking and shifting the concept of oral histories to movement histories. This work is an exploration and series of embodied meditations of storytelling from an improvisational practice deriving from the African American Spiritual. There is an emphasis on remembering and understanding the histories that live in our own physical bodies, creating a pathway for collective acknowledgment while creating space for the immediate. In its fullness, "The Movement of Joy" is an ongoing practice aimed to amass joy testimonials through community, individual, honesty, and authentic artistry.
Please register online. Registered participants will receive a link to join this virtual event the morning of the program.
About the Performers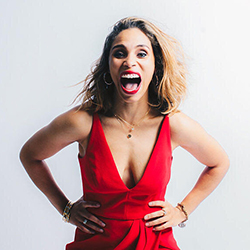 A native of Buffalo, Naila Ansari is an Assistance Professor in Theatre (Dance Program) and Africana Studies at Buffalo State. She is a Cum Laude graduate of Point Park University's Conservatory of Performing Arts program. She is an original and former principal dancer for the August Wilson Center Dance Ensemble. Naila has danced and performed works for the legendary Lula Washington Dance Theatre out of Los Angeles. She has had the privilege of dancing works by Robert Battle, Kyle Abraham, Camille A. Brown, Darrell Grand Moultrie, Sidra Bell, and Trebien Pollard, to name a few. Her choreography has been set on a host of colleges and universities as well as professional theatres. Naila graduated with her MFA in Dance from the University at Buffalo with a Departmental Distinction for her thesis "The Movement of Joy." Most recently, Naila has two publications in Theatre Journal and has had her choreography performed at the Kennedy Center in Washington, D.C. Naila is the Dance Director for Ujima Theatre Company.
Singer and songwriter Drea d'Nur has been making an impact as an independent artist for ten years. Prior to her Germany recorded debut Day of D'Nur (2013), she had collaborated with industry producers and performed on a major network. She's worked with Grammy-winning producer and writer Greg Curtis, who wrote and produced Love and I Remember for Keyshia Cole. She also did a special Marvin Gaye cover on ABC World News Now which was nationally aired in America. Okayplayer.com debuted two of her original music videos. Cry For Change is an ode to those killed due to senseless violence, and Break Me Down is a passionate portrayal of the spirit of resilience of oppressed people highlighted with dance. D'Nur's work has reached national and international acclaim with localized work to highlight the rich history of Black music and art in Buffalo. This 2017 Spark Awards Artist of the Year has performed overseas, released two independent music projects, produced two short films about Nina Simone, directed a music video, produced two stage productions, and has album credits on the new Gorillaz album, HUMANZ. D'Nur stays balanced with hands-on community activism. She is a founding member of Panthfrica, Artists Transforming Communities, and fights to end human trafficking as a member of Mona's House, Buffalo's First Restoration Home just for trafficking victims. She is currently touring DEAR NINA, a Sonic Love Letter To Nina Simone featuring herself and a strings ensemble. D'Nur is also developing the Healing Songs In Beautiful Spaces Initiative in a unique series of healing sessions that she curates. She somehow manages all of this while raising five gifted children.