Members' and Neighbors' Opening for Open House: Domestic Thresholds by Heather Hart, Edra Soto, and Rodney Taylor
Wednesday, January 15, 2020
5 pm - 7 pm EST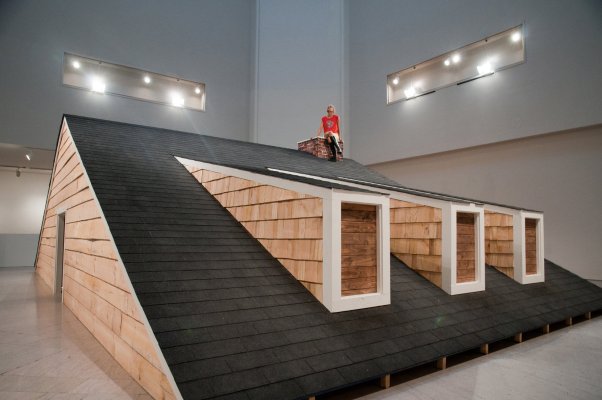 Albright-Knox Members and Albright-Knox Northland neighbors are invited to join us for a Members' and Neighbors' Opening for Open House: Domestic Thresholds by Heather Hart, Edra Soto, and Rodney Taylor. This exhibition features projects that explore how people build connections to others both inside and outside the walls of those structures we call home.
During the opening, Curtis Lovell and DJ Starseed will perform music inspired by Heather Hart's work that provokes love, healing, and revolutionary thought.
RSVP online or contact 716.270.8247 or membership@albrightknox.org by January 8.
Please note: A free public opening for Open House: Domestic Thresholds by Heather Hart, Edra Soto, and Rodney Taylor will take place on Friday, January 17, 5–7 pm.
About the Performers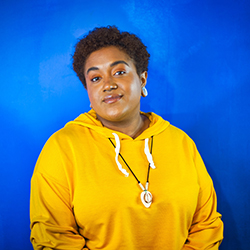 Curtis Lovell is an artist born and raised in Buffalo who writes and records music as if each musical piece is its own journal entry, and each performance is an opportunity to sing about what she knows. Influenced by the likes of Jill Scott, Nina Simone, Nat King Cole, and Patsy Cline, Lovell manages to form a new sound that signifies bravery, growth, and authenticity. Lovell began singing at the ripe age of four years old when her mother realized that her child had the gift of perfect pitch. Once she entered high school, she began to take her hobby seriously as she pulled from her life experiences, wins, and losses, to find her signature sound and style. She is actively involved with Ujima Theater Company, which works to provide professional acting opportunities to performers, while preserving the essence of African American theater. Her album Cicada Champagne is available on Sound Cloud and she is preparing to release a new album in January 2020.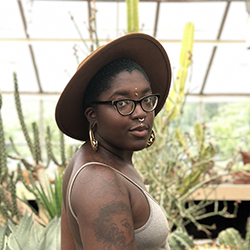 Buffalo-born multidisciplinary artist Obsidian Bellis uses a variety of mediums to create illustrative and sculptural work that honors individualism, nature, and the occult. Though a visual art practice has always been in their life, DJing was something they picked up later on in their teens and never let go of. Under their DJ alias "Starsėėd," they utilize sound to evoke nostalgia and liveliness with retro and modern-era tunes. They enjoy sharing an eclectic blend of rhythm, and their tastes range from Jamaican Rocksteady to Northern Soul, Punk, Indie, and Neo-R&B. All their sets are mixed analog-style and played from vinyl records on turntables.
Exhibition Sponsors

Open House: Domestic Thresholds by Heather Hart, Edra Soto, and Rodney Taylor was made possible through the generosity of Leila Jammal. The Albright-Knox's exhibition program is generously supported by The Seymour H. Knox Foundation, Inc.