Getting Started with Game Design (Ages 12–17)
Saturday, December 4, 2021
10 am - 12 pm EST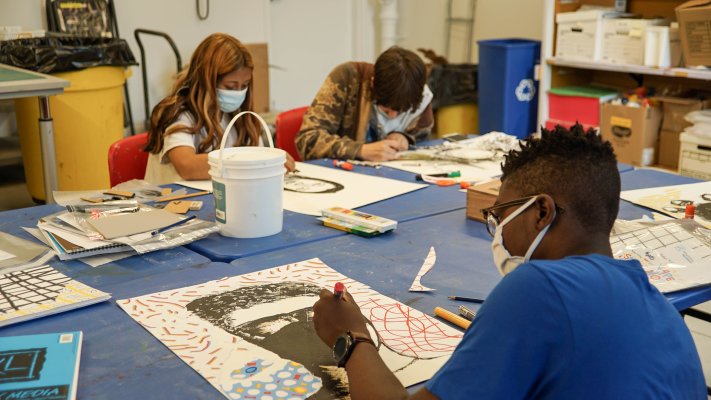 (Complete series: Saturdays, December 4, 11, and 18, 2021, 10 am–12 pm)
$56 / $45 for members
Albright-Knox Northland Classrooms
This class will introduce participants to the game design process for creating analogue (board and card) games and basic digital games. Students will make their own games and complete working versions of them by the end of the class. Class meetings will include workshops, tutorials, and hands-on activities such as playtesting and prototyping. No prior experience or technology skills required.
This class is full!
About the Instructors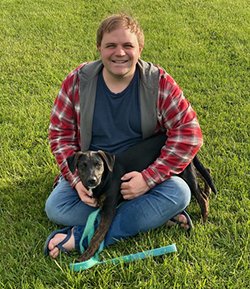 Cody Mejeur is Assistant Professor of Game Studies at the University at Buffalo. They have published on teaching with games, identity in games, and video game narratives and player experiences, and they are currently the game director for Trans Folks Walking, a narrative game about trans experiences. Their research has been featured at many international conferences and events, including the Society for Cinema and Media Studies and Pictoplasma, and their games have been exhibited at Science Gallery Detroit and Meaningful Play. They are Director of the Narrative for Social Justice (N4SJ) Initiative with the International Society for the Study of Narrative and work with the LGBTQ Video Game Archive on preserving and visualizing LGBTQ representation. They are editor at One Shot: A Journal of Critical Games & Play and serve as Diversity Officer for the Digital Games Research Association.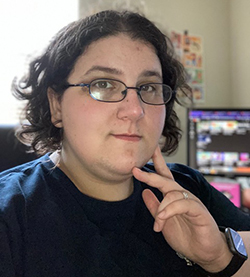 Joan Nobile (she/her) is a queer artist-scholar based in Buffalo. She is currently an MFA candidate at the University at Buffalo and works in the Department of Media Study as an adjunct instructor. She received her BA in Media Production at SUNY Buffalo State. Her multidisciplinary practice involves works in film, video, zines, and video games. Broadly, her research focuses on media theory and critique, gaming, feminism, mental health, and parasocial relationships. On the rare occasion she's not working, Nobile enjoys visiting farmer's markets, reading and watching non-fiction, and spending too much time replaying a heavily modded Fallout 4.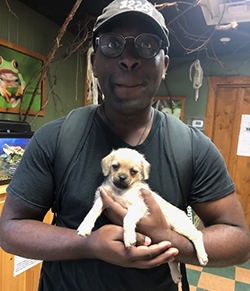 Famous Clark is a current graduate researcher and developer in the University at Buffalo's Department of Media Study. His interests surround developing and researching diverse narrative-driven themes alongside ubiquitous human technological interactions in modern game development. Toward that end, he strives to build unique player mechanics in conjunction with subversive themes to achieve a level of procedural rhetoric, immersion, and introspection that create a meaningful and affective experience for consumers.